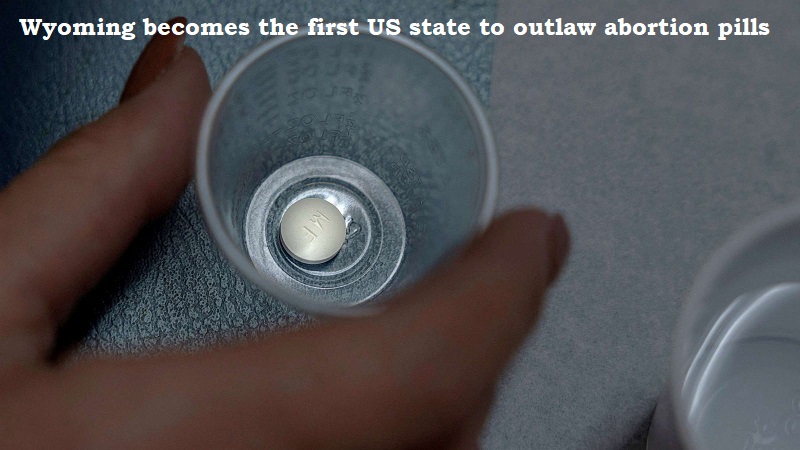 Wyoming has become the first US state to ban medication-induced abortions.
The bill prohibits healthcare providers from administering abortion-inducing drugs such as mifepristone and misoprostol. The only exception would be if the abortion is necessary to save the mother's life.
The new law, signed by the state's Republican governor, comes into effect on July 1, 2022.
The ban is expected to face legal challenges from pro-abortion groups, as it is seen as a direct attack on women's reproductive rights. The law also includes criminal penalties for providers who violate the ban, which could result in up to 10 years in prison and a $100,000 fine.
The passing of this law is part of a larger push to restrict access to abortion in the US, particularly in Republican-led states. Many conservative lawmakers are attempting to overturn the landmark Roe v. Wade decision, which legalized abortion nationwide in 1973.
This has resulted in a surge of anti-abortion laws across the country, with several states enacting bans on abortions after six weeks of pregnancy. The move has been met with widespread criticism from advocates of women's rights and health care providers, who argue that these restrictions will harm women's health and disproportionately affect low-income and marginalized communities.