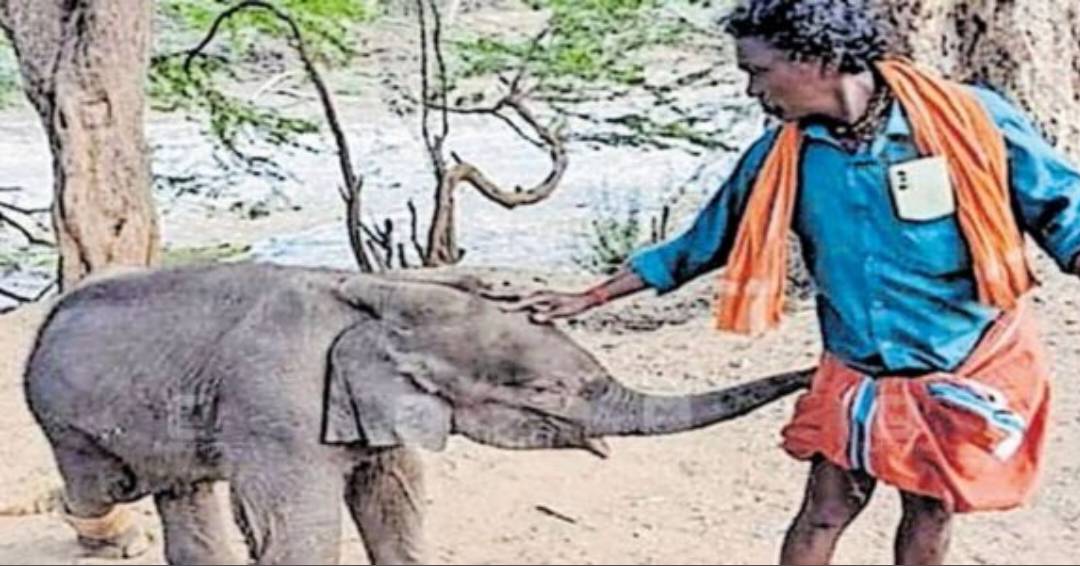 An elephant baby that is 3.5 months old has been brought to the Theppakadu elephant camp to join Raghu and Bommie, two other elephant calves that were the subject of an Oscar-winning documentary.
The baby elephant calf was separated from its mother by an elephant herd that had wandered into areas where people lived in Tamil Nadu's Dharmapuri district. The efforts of the forest staff to locate the herd of elephants and reunite the calf with them were unsuccessful. The calf was then taken to the Theppakadu elephant camp using this method. Three elephant calves have just arrived at the camp.
Mahout Bomman and his wife Bellie had been taking care of calves Raghu and Bommi for five years. Based on their real-life experiences, the short film 'The Elephant Whisperers' recently took home the Best Documentary Short Film Oscar 2023. Guneet Monga and Kartiki Gonsalves produced the short film.
As though they were their own children, the couple had reared the baby elephants. Bomman and Bellie, together with the calves Raghu and Bommie, had achieved instant renown after their Oscar victory.
The couple had lately been relieved of their responsibility for caring for these two elephant calves by the forest department. However the responsibility for raising the new elephant calf has been placed on Bomman and Bellie.