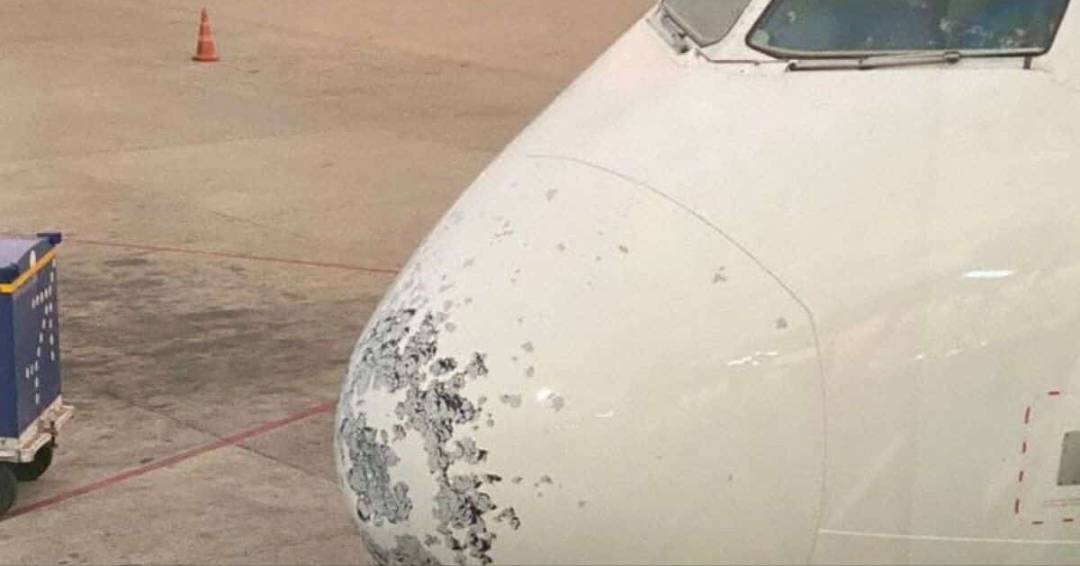 On Saturday, a hailstorm caused damage to an IndiGo flight from Ahmedabad to Hyderabad as it descended to the airport. There were no reported injuries to the crew or passengers when the jet successfully landed.
As IndiGo aircraft 6E 6594 descended near Shamshabad's RGI airport, it was hit by a hailstorm. The plane's radome and windscreen both sustained damage.
'When flying from Ahmedabad to Hyderabad, a hailstorm damaged the radome and the windscreen. They've been swapped out,' Directorate General of Civil Aviation sources told India Today.