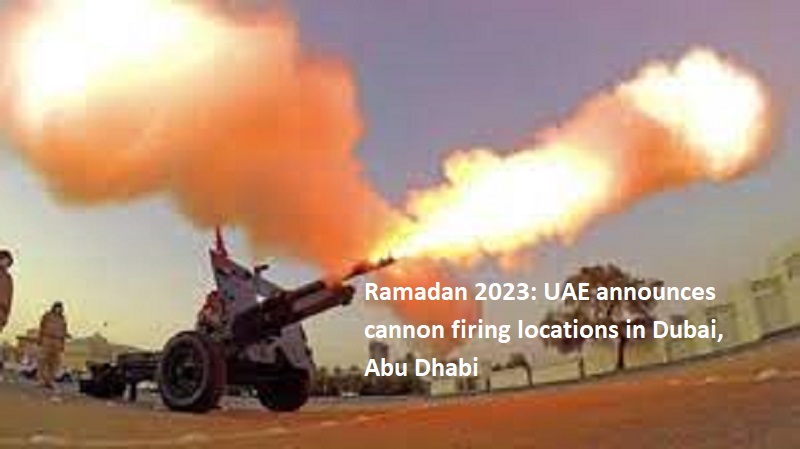 Dubai: Ministry of Defence in the UAE has revealed the locations of Iftar cannons in  Dubai and Abu Dhabi. The firing of the cannons during the holy month of Ramadan marks the end of fasting hours and the start of Iftar time with the call to Maghrib prayer.
There will be cannons in various locations in Abu Dhabi, Al Ain and Al Dhafra, in addition to the emirates of Ras Al Khaimah and Umm Al Quwain.
In Dubai, the stationary cannons will be placed at Expo City Dubai (in front of the iconic Al Wasl Plaza), near Burj Khalifa, Dubai Festival City, Madinat Jumeirah, Damac and Hatta Guest House.
Also Read: Indian Railways announces special trains connecting these cities 
The cannon will be located in the city of Abu Dhabi at Sheikh Zayed Mosque, Qasr Al-Hosn and Umm Al-Emarat Park in the Mushrif region, and in the city of Shahama in the Formula parking, and in Al-Ain city it will be in the Zakher area near the wedding hall and Al-Jahili Fort, and the city of Al-Dhafra it will be in Adnoc Gardens.
In Ras Al Khaimah, it will be present in the Al Qawasim Corniche at the Flagpole and in Umm Al Quwain in the Sheikh Zayed Mosque.