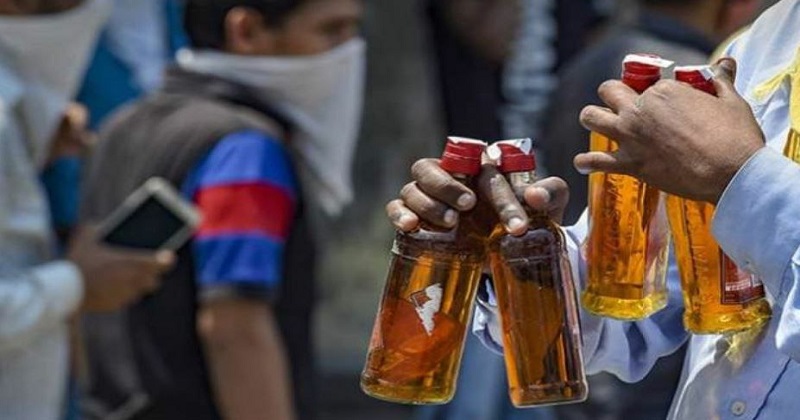 Dehradun: In a Cabinet meeting chaired by Chief Minister Pushkar Singh Dhami, the Uttarakhand government on Monday approved the Excise Policy 2023-24 for the State. After the new policy, country and foreign-made liquor will become cheaper in the state.
In a bid to cap the liquor smuggling from Uttar Pradesh and earn more revenue, the difference between the prices of liquor in Uttar Pradesh and Uttarakhand has been brought down from Rs 150 to Rs 20. After the approval of the new Excise Policy, the price of domestic and foreign liquor will be cheaper by Rs 100 to Rs 300 from April 1.
Under the Excise Policy 2023-24, Rs 3 per bottle will be taken out as cess, which will be earmarked for cow protection, sports and women's welfare in the State. For the year 2023-24, the excise revenue target has been kept at Rs 4000 crores.