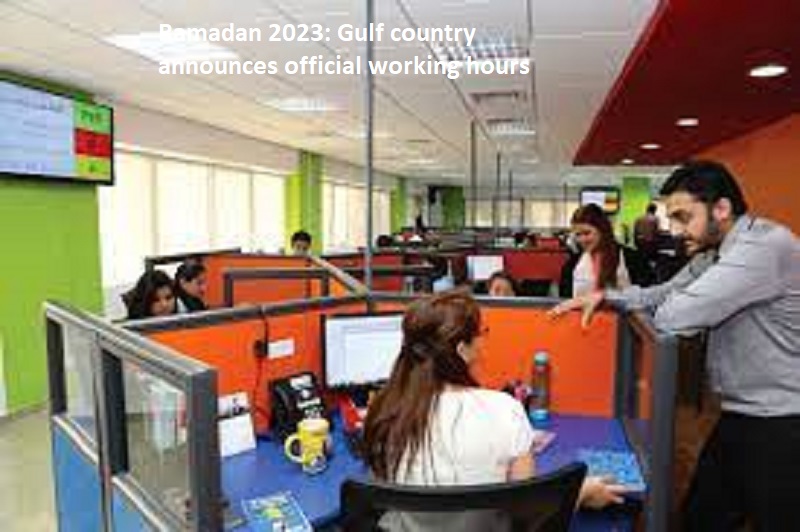 Doha:  Official working for government employees during the holy month of Ramadan was announced in Qatar. Minister of State for Cabinet Affairs, HE Mohammed bin Abdullah Al Sulaiti issued a circular for this.
Also Read: India announces 25 airports as embarkation points for Hajj pilgrims 
The official working hours during Ramadan for employees working in ministries, government agencies and public institutions will be 5 hours a day, starting from 9:00 am until 2:00 pm. Employees may be permitted late attendance up to 10 am at the latest, provided that they fulfil work requirements and complete the official working hours (5 hours).