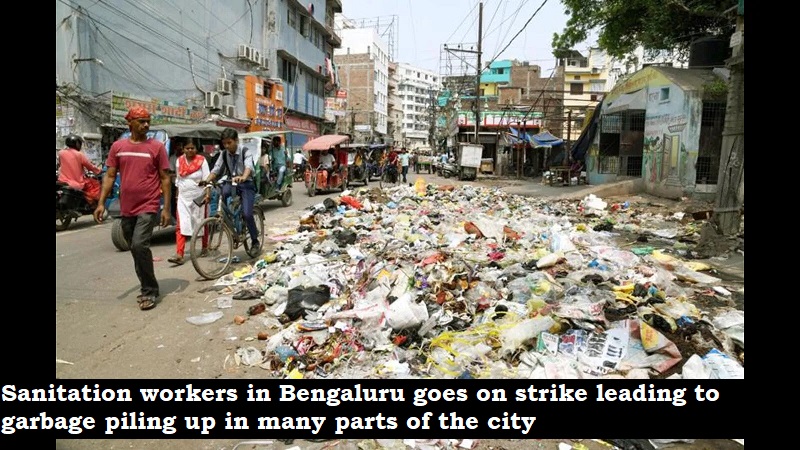 Sanitation workers in Bengaluru have gone on strike, leading to garbage piling up in many parts of the city. The workers, who are employed by the city's municipal corporation, are demanding better pay and working conditions.
The strike has caused significant inconvenience to residents, with many expressing concern about the health and safety implications of the garbage buildup. In response, the municipal corporation has announced that it will take steps to address the workers' concerns and resolve the strike as soon as possible.
According to officials, the strike has been sparked by a long-standing dispute between the workers and the municipal corporation over wages and other issues. Despite ongoing negotiations, no agreement has yet been reached, leading to the current impasse.
The strike comes at a difficult time for Bengaluru, which is already grappling with a range of other challenges, including the ongoing COVID-19 pandemic and a recent surge in cases. While officials have assured residents that they are working to resolve the sanitation workers' strike, it remains to be seen how long it will take to fully address the issue and restore normalcy to the city.
Overall, the sanitation workers' strike in Bengaluru is a cause for concern for residents and officials alike, highlighting the importance of fair labor practices and effective communication between workers and employers. As the situation continues to develop, it will be important to monitor progress and work towards a mutually acceptable resolution that meets the needs of all parties involved.