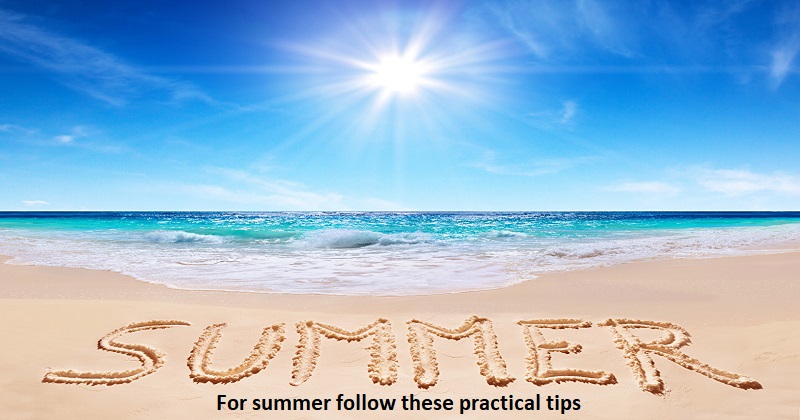 As a result of the sweltering heat, the heatwave is already being labelled as one of the worst in recent times. It is more crucial than ever to take care of our health during this time because we are more susceptible to a variety of heat-related illnesses, such as dehydration. Here is a list of things to do and avoid in order to keep yourself healthy during this heat wave.
Stay hydrated
Summers are sweaty, and dehydration is a possibility when the amount of water entering the body is less than the amount leaving it. It is important to regularly consume water, rather than simply when you are thirsty. You can also consume coconut water, lemonade, and watery juice in addition to this.
Don't leave your home without having breakfast
Many people may not have time to eat a nutritious breakfast before leaving for work due to their busy job schedules and fast-paced lifestyles. Because to the severe deterioration of the body cycle, this is a very bad habit. In the summer, avoid going long stretches without eating, and eat a substantial breakfast before spending the morning outside in the heat.
Do not drink cold water after coming in from the sun
Before exposing your body to a sudden shift in temperature by drinking cold water, your body, which has been heated by lengthy exposure to the Sun, has to get used to the temperature of the room. The body might not be ready for this abrupt adjustment. Water should be served at room temperature. Another smart move is to have salad after you get home.
Avoiding rashes and prickly heat
Try to stay away from wearing tight clothing. In the summer, we tend to perspire a lot, and tight clothing can cause skin irritations and rashes. Try to choose clothing that is airy and loose so that your body can breathe.
Foods to Eat in Summer to Keep Your Body Hydrated:
Coconut Water, Curd, Butter Milk, Juices (Watermelon, musk melon, pears, papaya, plums, berries, apricots, cherries, mango, and oranges), Sweet Corn, Sugar Cane Juice.
Foods Not to Be Eaten in Summer:
Hot and spicy foods
Avoid Non-Veg to the maximum
Processed Foods
Sugary drinks,Tea, Coffee
Junk Foods