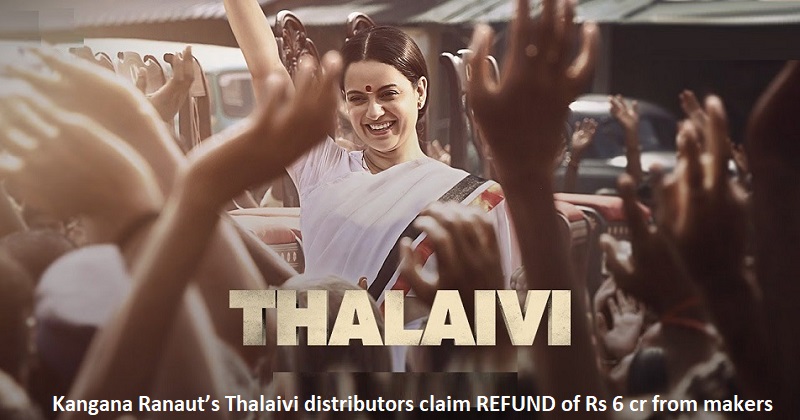 The biopic of former Tamil Nadu Chief Minister J Jayalalithaa, Thalaivii, starring Kangana Ranaut, was released in 2021 to lukewarm critical and commercial reception. Even though the actor's performance was praised, it didn't help the movie make money. According to a source, Zee Studios, the company that released the movie nationwide, has now asked the biopic's creators to repay Rs 6 crore.
According to a source, the producers have not reimbursed Zee Studios for the Rs 6 crore upfront payment. The company has been requesting a reimbursement via emails and phone calls for the past two years, but in vain. Zee Studios is now considering going to court since it has no other option.
Directed by the renowned director Vijay, Arvind Swami played ADMK founder and former CM MG Ramachandran in the film. The movie traced Jayalalithaa's development from an actress to one of Tamil Nadu's most influential politicians. Despite having a large budget, Bollywood Hungama reports that the movie only grossed Rs 1.46 crore at the Indian box office. According to some sources, the film only made around Rs 4 crore during its brief theatrical run.