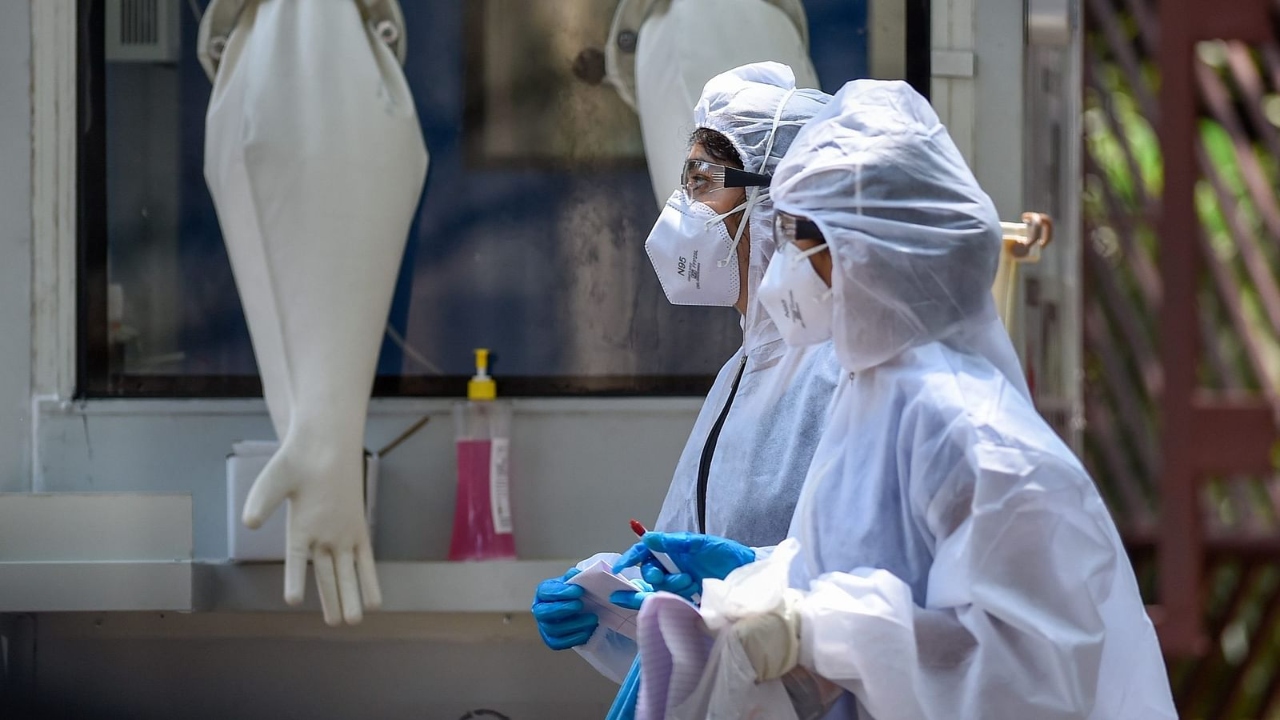 Thiruvananthapuram: The Kerala government has issued alerts to all districts on Wednesday due to an increase in COVID-19 infections. According to health minister Veena George, the state reported 172 cases on Tuesday, indicating a small rise in the number of cases. She said Thiruvananthapuram and Ernakulam districts have more virus cases.
'There are a total of 1,026 active cases of COVID-19 and 111 people are under treatment in hospitals. All districts have been alerted', the minister said. The health minister informed that all those coming to the hospitals must wear masks. 'The new Covid variant is more contagious. So self-defence is paramount. Everyone should wear a mask to prevent infection. People with other diseases, the elderly, children and pregnant women should take special care. They should wear masks properly when going to public places', she said.
She ensured that no Covid clusters have been formed in the state so far. Districts and hospitals should prepare surge plans for hospital setups. In view of the increase in the number of Covid patients, the minister also directed hospitals to keep more ICU and ventilator systems ready. A high-level meeting, chaired by the health minister also assessed the Covid situation in the state.
Meanwhile, Prime Minister Narendra Modi will hold a high-level meeting on Wednesday to review the situation and public health preparedness in the country, officials said. India has recorded 1,134 new coronavirus cases, while the active cases increased to 7,026, according to the Union Health Ministry data updated on Wednesday.
The death toll climbed to 5,30,813 with five deaths. One death each has been reported by Chhattisgarh, Delhi, Gujarat and Maharashtra while one fatality was reconciled by Kerala, the data updated at 8 am stated. The daily positivity was recorded at 1.09%Kerala Govt sounds alerts as Covid cases rise, while the weekly positivity was pegged at 0.98%.