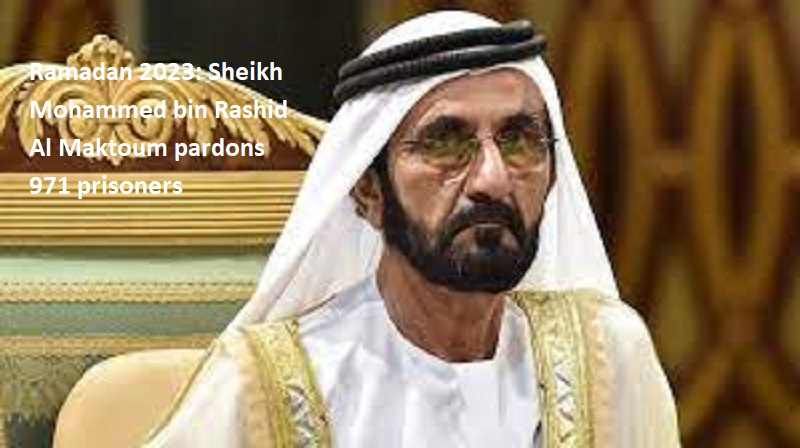 Dubai: His Highness Sheikh Mohammed bin Rashid Al Maktoum, Vice-President and Prime Minister of the UAE and Ruler of Dubai, has ordered the release of 971 prisoners from Dubai's correctional and punitive establishments. The royal pardon was issued ahead of the holy month of Ramadan. The pardoned prisoners of different nationalities had been sentenced to jail terms for a variety of offences.
Essam Issa Al-Humaidan, the Attorney General of Dubai, Chancellor said that the pardon gives the released prisoners an opportunity to get a fresh start in life and reintegrate into the community.
Also Read: Ramadan 2023: Roads and Transport Authority announces paid parking hours, Metro, bus timings in Dubai
Earlier on  Tuesday, the UAE President, His Highness Sheikh Mohamed bin Zayed Al Nahyan, had ordered the release of 1,025 inmates from prison. Similarly, His Highness Sheikh Hamad bin Mohammed Al Sharqi, Supreme Council Member and Ruler of Fujairah, has ordered the release of 151 prisoners.
Every year, during special occasions, the country's Rulers pardon a number of inmates in a compassionate gesture that seeks to keep families together and raise quality of life. oners, on the occasion of the Holy Month of Ramadan.