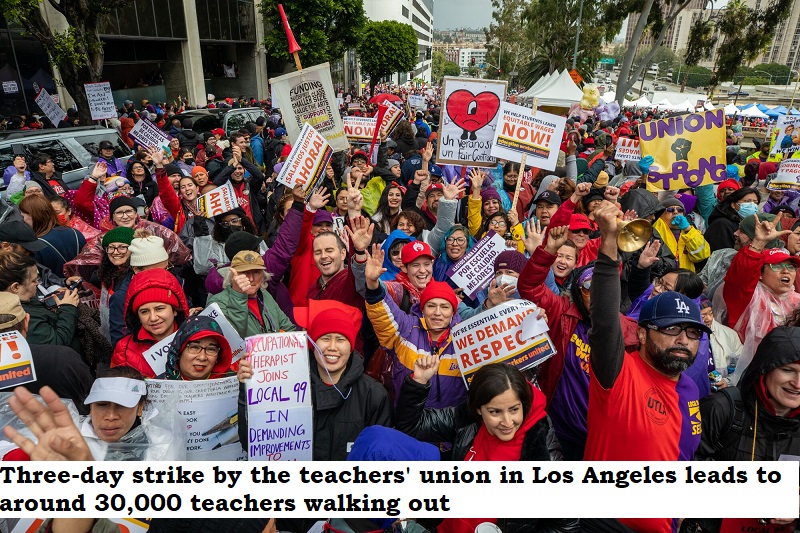 The United Teachers Los Angeles (UTLA) union has gone on strike, affecting nearly 420,000 students in the Los Angeles Unified School District (LAUSD). The strike was called after the union failed to reach an agreement with the school district over issues such as pay, class sizes, and staffing levels.
The strike began on March 21, 2023, and has forced the closure of all LAUSD schools. This has left parents scrambling to find childcare or make other arrangements for their children's education. The LAUSD has set up alternative sites for students, but many parents are concerned about the quality of education their children will receive at these sites.
The UTLA has been negotiating with the LAUSD for months over a new contract for teachers, but talks broke down over the issues of pay and class sizes. The union argues that LAUSD teachers are paid less than their counterparts in other large urban school districts and that class sizes are too large, which makes it difficult for teachers to provide individual attention to students.
The LAUSD, on the other hand, says that it has made significant offers to the union, including a 3% raise for teachers and a reduction in class sizes. However, the UTLA argues that these offers are not enough and that the district needs to do more to support teachers and students.
The strike has led to widespread disruption and frustration for students, parents, and teachers alike. While both sides continue to negotiate, it is unclear when the strike will end and when LAUSD schools will reopen.