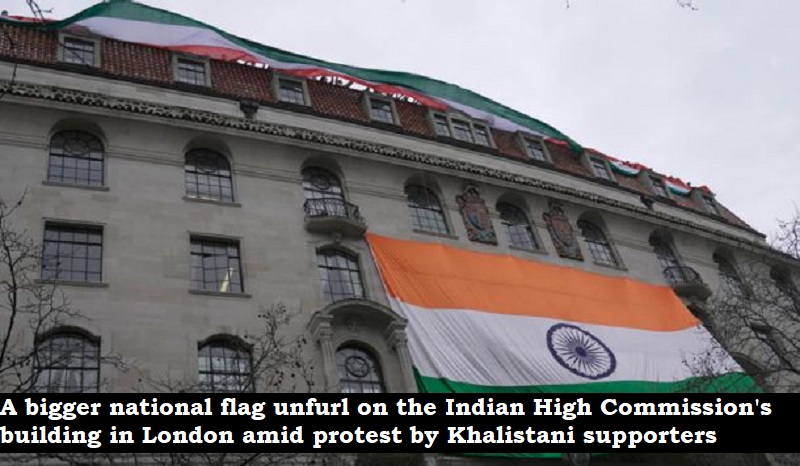 The Indian High Commission in the UK has draped a larger national flag on its building in response to protests by supporters of the Khalistani movement. The Khalistani movement seeks to create a separate state for Sikhs in India and has been the subject of controversy and political tension in recent years.
The Indian government has accused Khalistani supporters of promoting terrorism and separatism, while supporters of the movement argue that they are fighting for their rights and freedoms. The protests in the UK were organized in response to the arrest of a Sikh leader in India, which Khalistani supporters claim was politically motivated and unjust.
In response to the protests, the Indian High Commission decided to display a larger national flag on its building as a show of patriotism and unity. The move was widely praised by supporters of the Indian government and seen as a strong message to those who seek to divide the country.
The controversy over the Khalistani movement reflects ongoing tensions in India over issues of identity and nationalism. While the movement has gained some support among Sikhs in India and abroad, it has also faced criticism and opposition from those who see it as a threat to national unity and security.
The display of the larger national flag at the Indian High Commission in the UK is a symbolic gesture of India's commitment to its national identity and its rejection of movements that seek to undermine its sovereignty. It also serves as a reminder of the ongoing challenges facing India in its efforts to promote unity and diversity in a complex and diverse society.