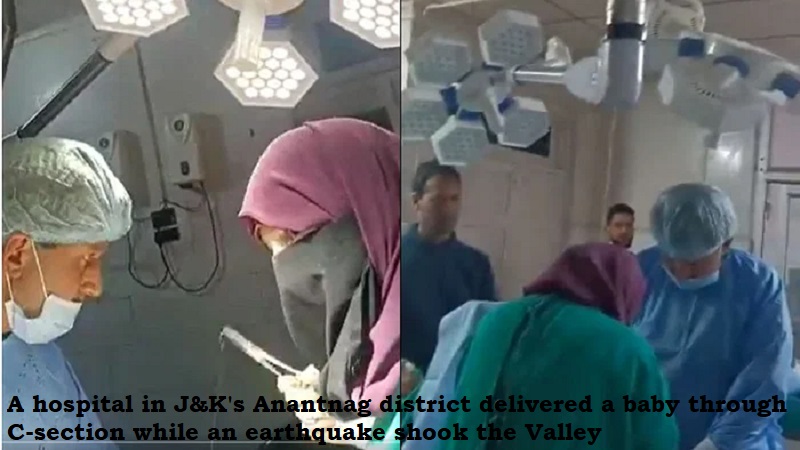 In the midst of a strong earthquake in the Indian state of Jammu and Kashmir, doctors successfully delivered a baby in the district of Anantnag. The incident, which took place on Wednesday, was captured on video and has since gone viral on social media.
The video shows the doctors calmly delivering the baby while the ground shakes violently, with medical equipment and supplies swaying in the background. Despite the challenging circumstances, the medical team managed to safely deliver the newborn, who can be heard crying in the background.
The magnitude 6.0 earthquake struck the region on Wednesday, causing widespread panic and damage. According to reports, at least one person was killed and several others were injured in the quake, which was felt across the region.
The video of the baby's delivery has been widely shared on social media, with many users praising the doctors for their bravery and dedication. The incident has also highlighted the challenges faced by healthcare workers in disaster-prone areas, who are often called upon to provide medical assistance in difficult circumstances.
Despite the difficult situation, the doctors in Anantnag were able to remain calm and focused, and their efforts ultimately resulted in a successful delivery. The incident serves as a reminder of the courage and dedication of healthcare workers around the world, who continue to provide essential services even in the face of adversity.