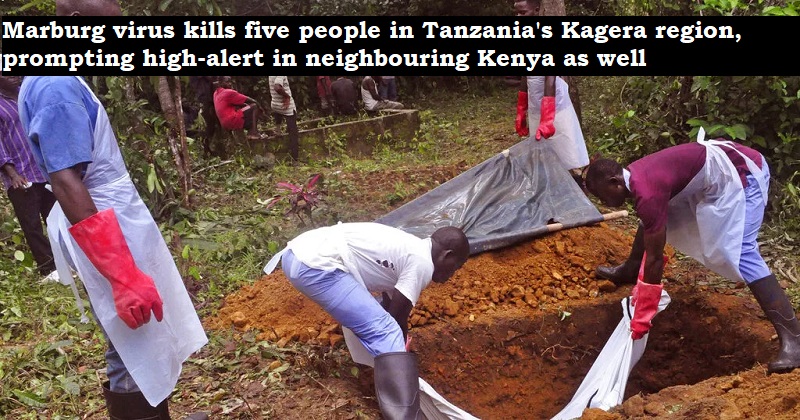 An outbreak of the Marburg virus, which is similar to Ebola, has killed several people in Tanzania. The virus is spread through contact with bodily fluids of infected individuals and can lead to a severe and often deadly infection.
The outbreak has prompted an alert in neighboring Kenya, where officials are monitoring the situation and taking measures to prevent the spread of the virus.
The Marburg virus was first identified in 1967 and is known to cause severe outbreaks in Africa. It is similar to the Ebola virus, with similar symptoms and transmission methods.
While the outbreak is currently confined to Tanzania, there is concern that it could spread to other countries in the region. This has led to increased surveillance and prevention measures in countries like Kenya.
The World Health Organization has deployed a team to Tanzania to assist with the response to the outbreak. This includes providing medical supplies, conducting surveillance, and working with local health authorities to contain the spread of the virus.
The outbreak of the Marburg virus is a reminder of the ongoing threat of infectious diseases in many parts of the world. It highlights the importance of effective surveillance, prevention, and response measures to prevent the spread of these diseases and protect public health.