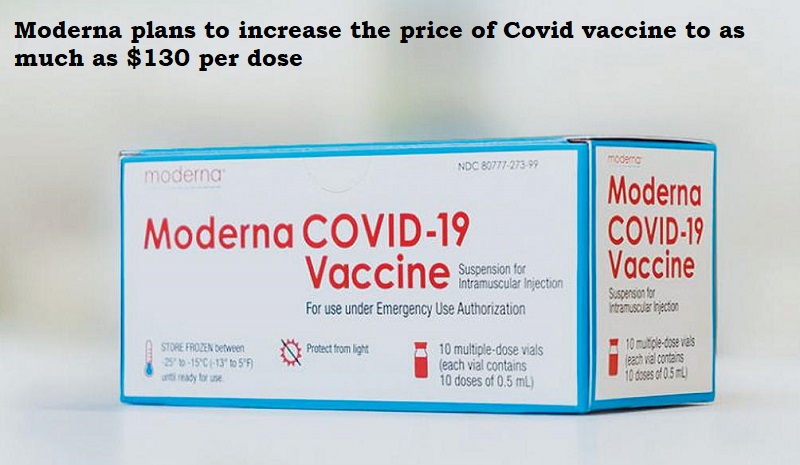 Moderna, a US-based pharmaceutical company, has faced criticism over its plan to increase the price of its COVID-19 vaccine. The move has been described as an "unprecedented level of corporate greed" by some commentators, who argue that it will make the vaccine less accessible to people around the world.
Moderna recently announced that it would raise the price of its COVID-19 vaccine for wealthy countries from $32 to $37 per dose. The company has cited the need to cover the costs of research and development, as well as the ongoing costs of manufacturing and distribution.
Critics, however, have argued that the move is unjustified and will only serve to benefit the company's profits. They argue that the vaccine was developed with significant public funding and that the company should prioritize public health over corporate profits.
The controversy comes at a time when there is increasing concern over vaccine access and distribution around the world. Many countries, particularly in the global south, are struggling to obtain adequate supplies of vaccines, and some have accused wealthier countries and pharmaceutical companies of hoarding supplies and driving up prices.
The debate over vaccine prices and access is likely to continue as the global pandemic persists. Some have called for greater regulation of the pharmaceutical industry to ensure that vaccines and other essential medicines are accessible to everyone, regardless of their ability to pay.
The situation also highlights the tension between public health and corporate interests, and the challenges of balancing the two in a time of crisis. The debate over the COVID-19 vaccine and its pricing and distribution is likely to continue for some time, as the world continues to grapple with the ongoing impact of the pandemic.