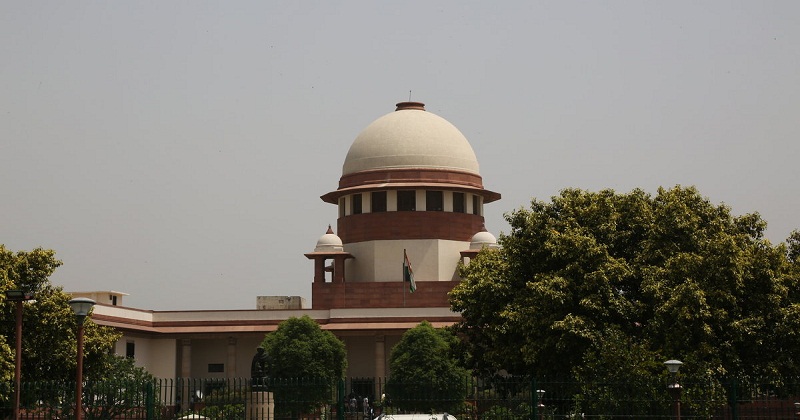 New Delhi: The Supreme Court on Friday granted interim protection from coercive action against the Chairman of Broadwell Christian Hospital Society and other members of the Christian community by Uttar Pradesh police in a case of alleged forceful religious conversion. A bench headed by Chief Justice of India DY Chandrachud also issued notice to the State police and also ordered a stay on coercive action against the Chairman Dr Samuel Mathew and other persons.
The bench was hearing the anticipatory bail plea of the accused. Senior advocate Dushyant Dave, appearing for the petitioner, told the bench that the situation was getting out of control while highlighting a video in which he claimed a person was openly advocating the killing of Christians. Dave said that the petitioner was not being protected by the police or subordinate judiciary.
'What is happening is that things are going out of control. There is a video sent to me by a Christian missionary where a gentleman is telling openly to kill Christians. Magistrate has recorded it and yet remand given, not protected by police and not by the subordinate judiciary. Your lordships can alone save us. these forcible conversion cases…', he said. The CJI said the apex court would take the matter seriously. The bench said, 'We are here and that is why we are entertaining all this. Issue notice to the state of Uttar Pradesh. Stay on coercive action against the petitioner'.
The FIR against Mathew and others was registered on January 23 by Kotwali police station in Fatehpur district alleging fraud conversions. The FIRs were registered based on the complaint of people associated with Vishwa Hindu Parishad and Bajrang Dal. The accused were booked under various sections of the IPC including forgery, criminal intimidation, criminal conspiracy, and sections 3 (Prohibition of conversion from one religion to another by misrepresentation, force etc.) and 5(1) (Punishment for contravention of section 3) of Uttar Pradesh Prohibition of Unlawful Conversion of Religion Act, among others. The staff, doctors and nurses claimed that they were facing constant harassment by Hindutva supporters and the police over allegations of conversion.