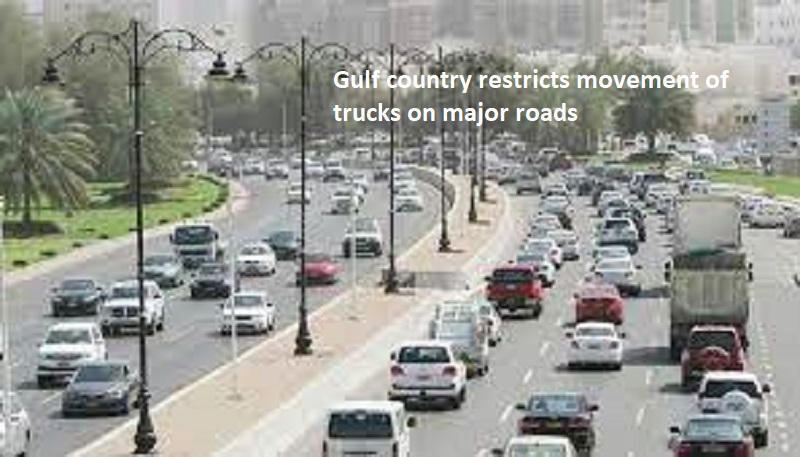 Muscat: The Directorate General of Traffic in Oman has banned movement of trucks in some major roads in the country during the holy month of Ramadan . The Royal Oman Police (ROP) informed that the decision was taken to avoid congestion on roads.
Truck movement is not permitted on the roads mentioned below:
Main roads in Muscat Governorate
Al Dhakhiliyah Road (Muscat – Bidbid Bridge)
Al Batinah Highway (Muscat – Shinas)
Also Read: Indian Railways extends service of this special train
Timings:
From 6 am to 9 am and 12 noon to 4 pm (Sunday – Thursday)
From 6 pm to 10 pm (Saturday)
The Royal Oman Police urged truck drivers to comply to the above-mentioned instructions for their safety and the safety of road users.