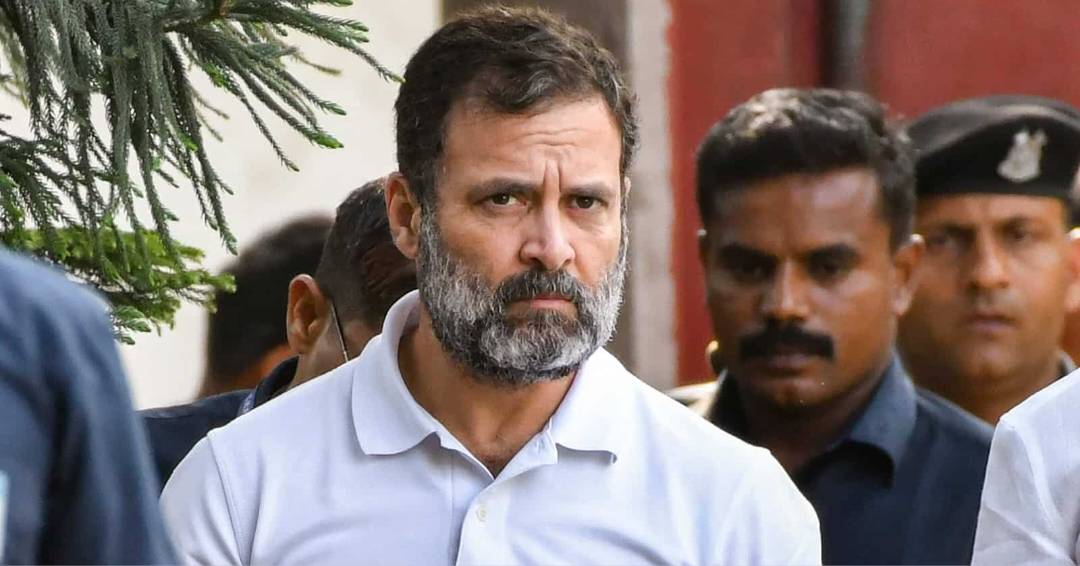 Rahul Gandhi, a Congress leader and MP from Wayanad, was found guilty by a Surat court in a criminal defamation case in 2019 and was removed from office the following day.
The Lok Sabha Secretariat declared his disqualification, stating that it took effect as of March 23, the date of his conviction.
'Consequent upon his conviction by the Court of Chief Judicial Magistrate, Surat…Rahul Gandhi, Member of Lok Sabha representing the Wayanad Parliamentary Constituency of Kerala stands disqualified from the membership of Lok Sabha from the date of his conviction i.e. 23 March, 2023,' the notification read.
Rahul Gandhi was given a two-year prison sentence on Thursday by a Surat court in a defamation case brought by BJP MLA Purnesh Modi over Gandhi's claimed comment, 'How come all thieves have Modi as the common surname?'
Rahul Gandhi would be ineligible to run for office for eight years following his disqualification unless a higher court overturned his conviction and sentence.
The Congress responded to Gandhi's disqualification by stating that it will defend the case 'both legally and politically.'
'We won't be intimidated or kept quiet. Rahul Gandhi is no longer eligible to serve on the JPC investigating the PM-related Adani MegaScam. Indian Democracy Om Shanti,' wrote Jairam Ramesh in a tweet for the Congress.
Shashi Tharoor, a senior member of the Congress, expressed his shock at the swiftness and severity of the move against Gandhi. Tharoor wrote in a tweet, 'This is politics with the gloves off and it bodes ill for our democracy.'
S P S Baghel, the Union Minister of State for Law and Justice, defended Gandhi's disqualification by calling it 'lawful' and asserting that 'everyone is equal before the law.'
He added that a BJP MLA had recently lost his seat in Uttar Pradesh after being found guilty of a crime.