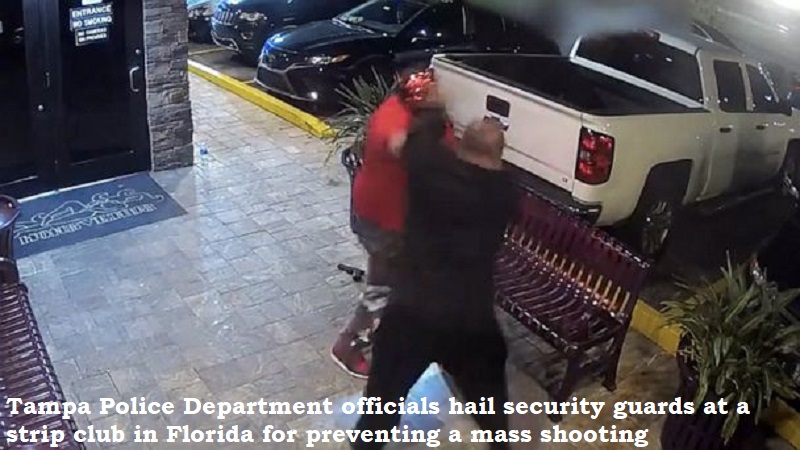 According to reports, a potential mass shooting was prevented at a strip club in Florida after security guards took down a gunman. The incident occurred at the Vegas Cabaret in Lauderhill, Florida, in the early hours of the morning.
The suspect, who has been identified as 30-year-old Terrence Wilson, was reportedly kicked out of the club for fighting before returning with a gun. He allegedly fired several shots outside the club before entering and opening fire on the patrons.
However, quick-thinking security guards were able to disarm Wilson and detain him until the authorities arrived. There were no reported injuries in the incident.
Police have praised the actions of the security guards, saying that they potentially saved many lives. The incident is currently under investigation, and Wilson is facing multiple charges, including attempted murder.
The incident is the latest in a string of mass shootings in the United States, with gun violence continuing to be a major issue in the country. Despite widespread calls for gun control measures, little progress has been made at the federal level.
The incident also highlights the importance of trained security personnel in preventing such tragedies. The security guards at the strip club were able to neutralize the threat and prevent a potentially devastating outcome.
As the debate over gun control continues in the United States, incidents like this serve as a stark reminder of the need for action to address the issue of gun violence.