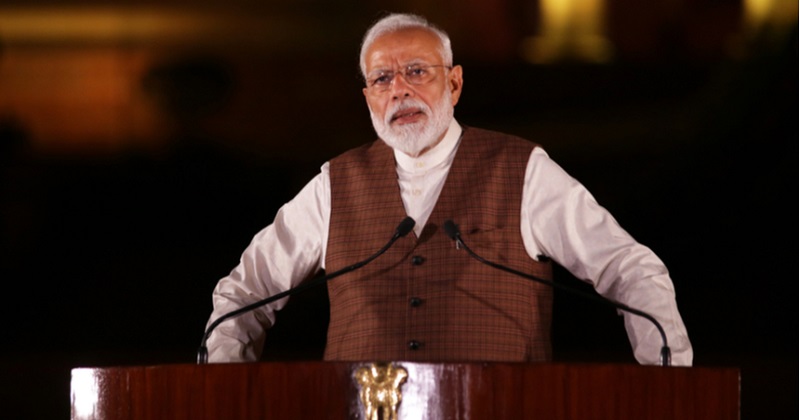 Bengaluru: In a thrust towards urban mobility infrastructure, Prime Minister Narendra Modi will inaugurate a new section of Bengaluru Metro Phase 2 on Saturday. Prime Minister will visit poll-bound Karnataka Saturday.
'I will be in Karnataka tomorrow, March 25. The Sri Madhusudan Sai Institute of Medical Sciences and Research will be inaugurated in Chikkaballapur. After that, will be in Bengaluru for inaugurating the Whitefield (Kadugodi) to Krishnarajapura Metro Line of Bangalore Metro', tweeted PM Modi.
In an initiative that will help students to avail new opportunities and provide accessible and affordable healthcare in this region, Prime Minister will inaugurate Sri Madhusudan Sai Institute of Medical Sciences and Research (SMSIMSR) in Chikkaballapur. According to Prime Minister's Office (PMO), the institute has been established by Sri Sathya Sai University for Human Excellence at Sathya Sai Grama, Muddenahalli, Chikkaballapur. Situated in a rural area and established with a vision of de-commercialising medical education and healthcare, SMSIMSR will provide medical education and quality medical care free of cost. The institute will start functioning from the academic year 2023.
Later on Saturday, PM Modi will inaugurate the 13.71 km stretch from Whitefield (Kadugodi) Metro to Krishnarajapura Metro Line of the Reach-1 extension project under Bangalore Metro Phase 2, at Whitefield Metro Station. Built at a cost of around Rs 4,250 crores, the inauguration of this metro line will provide a clean, safe, rapid and comfortable travel facility to commuters in Bengaluru, enhancing the ease of mobility and reducing traffic congestion in the city, said PMO state.