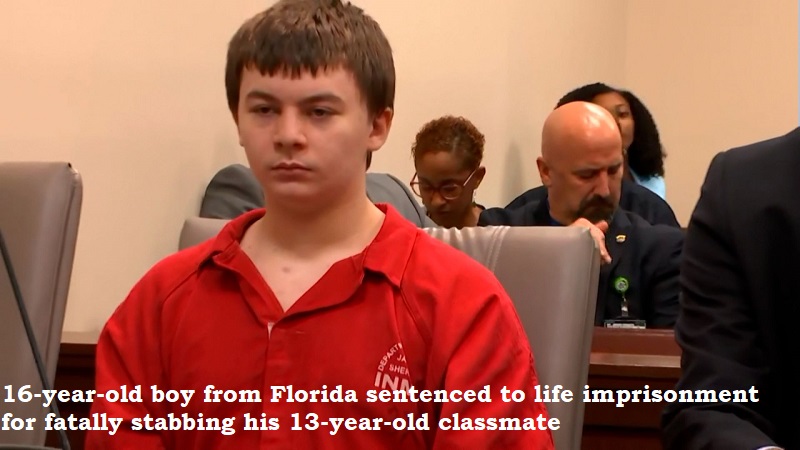 A judge in Florida has sentenced a teenager to life imprisonment for brutally stabbing a classmate 114 times. The incident occurred in 2021 at a high school in Palm Beach Gardens, Florida.
The defendant, who was 17 years old at the time of the crime, pleaded guilty to first-degree murder earlier this year. According to reports, he attacked the victim in a fit of jealousy and rage after she began dating a mutual friend.
During the sentencing hearing, the victim's family members gave emotional testimony, describing the impact of the crime on their lives. The judge also heard from mental health experts who evaluated the defendant's state of mind at the time of the crime.
The defendant's attorneys argued that he should not receive a life sentence, citing his age and the fact that he had no prior criminal record. However, the judge ultimately ruled that the severity of the crime and the defendant's lack of remorse warranted the maximum penalty.
The case has drawn widespread attention and sparked debate about the criminal justice system's treatment of juvenile offenders. Some advocates argue that life sentences for juvenile offenders are overly harsh and fail to take into account the potential for rehabilitation and redemption.
However, others contend that certain crimes, such as murder, warrant the most severe punishment, regardless of the offender's age. The debate over juvenile sentencing is likely to continue as more cases involving young offenders come to light.