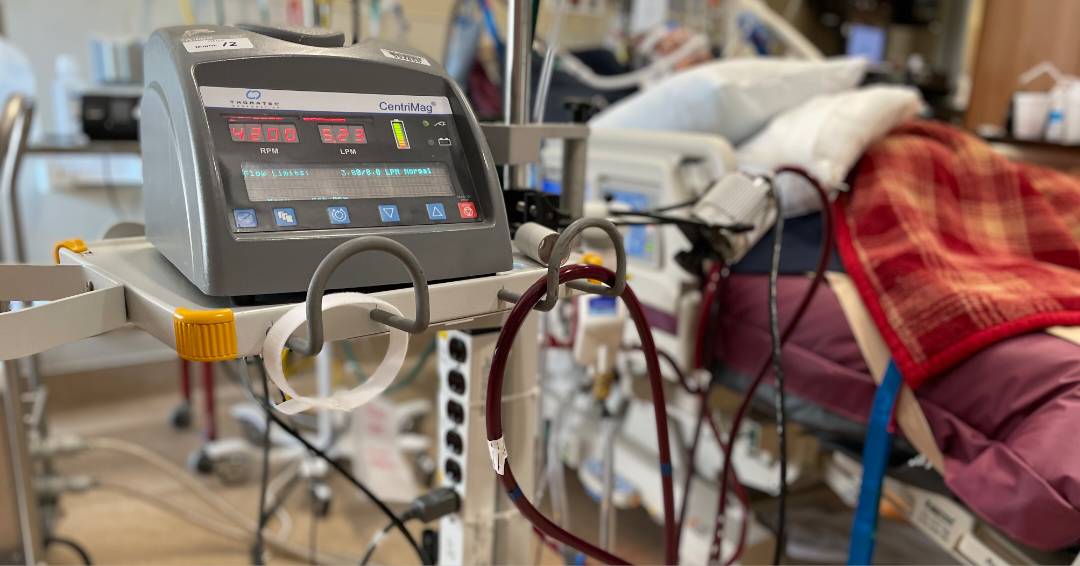 ECMO stands for Extracorporeal Membrane Oxygenation, which is a medical treatment that provides temporary support for the heart and lungs. It is a type of life support system that is used in cases where the heart and/or lungs are unable to function properly due to a severe injury or illness.
ECMO works by removing blood from the body and pumping it through a machine that adds oxygen to the blood and removes carbon dioxide. The oxygenated blood is then returned to the body, bypassing the heart and lungs. This allows the heart and lungs to rest and heal while the machine takes over their function.
ECMO support is typically used in critical care situations, such as in the treatment of severe respiratory failure, acute respiratory distress syndrome (ARDS), cardiogenic shock, or during certain surgical procedures. It is a complex procedure that requires a specialized team of healthcare professionals and can only be performed in certain hospitals that have the necessary equipment and expertise.