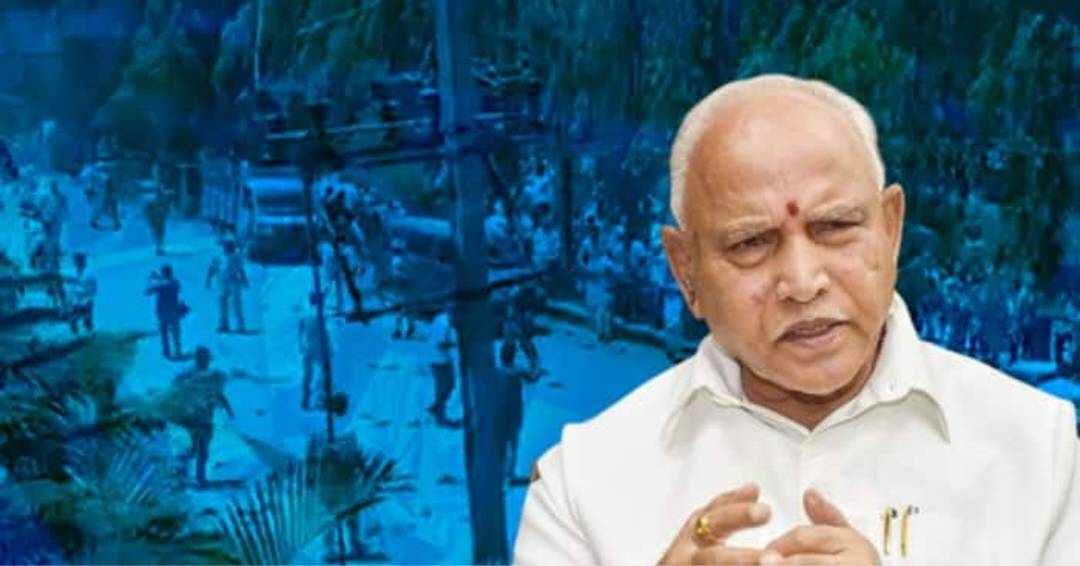 Members of the Banjara community are accused of attacking BJP strongman B S Yediyurappa's home during a protest against the state government's announcement of internal reservation for Scheduled Castes (SCs) in Shikaripura town of this district. They started throwing stones at the cops, which caused some injuries.
In the town, prohibition orders pursuant to Section 144 of the CrPC have been issued.
Police dispersed the numerous protesters, including women, by using batons. There were several injuries among the Lamani or Lambani community of Banjara people.
The majority of the protesters, who were young people, surged close to Yediyurappa's home and began throwing rocks, breaking windows, which caught the police off guard.
When it became clear that the situation was getting out of hand, more forces were called in.
The agitators vented their rage by claiming that the Scheduled Caste-Touchables, which include the Banjara community, received 'less' reservation than other groups.
Last week, the Karnataka cabinet made the decision to implement internal reservation for SCs.
Following the increase in Scheduled Caste reservation from 15% to 17.5%, Chief Minister Basavaraj Bommai declared that 6% of the reserved seats will go to SC left sub-category, 5.5% to SC right, 4.5% to Touchables, and 1% to others.
The state government has sent a letter to the Centre urging it to include the proposal in the Constitution's ninth schedule.