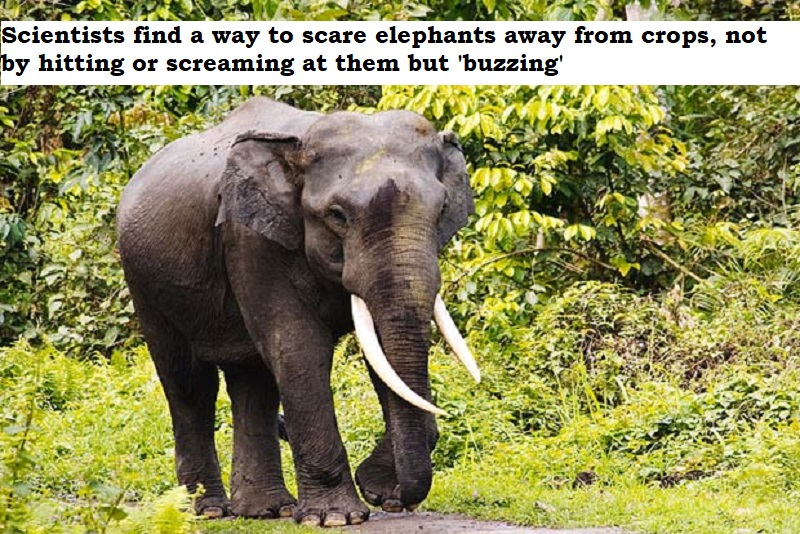 According to the New York Times, elephants have long been a problem for farmers in parts of Africa and Asia, as they trample crops and can consume an entire year's harvest overnight. In addition, encounters with these animals can be deadly, with elephants occasionally killing humans, and farmers sometimes fighting back and killing the tuskers.
However, a new solution has been found: scaring the elephants away with the sound of buzzing. The Liberian-based elephant research and conservation group, ELRECO, filmed footage earlier this month of a male elephant entering farmland and fleeing after hearing the sound of a disturbed beehive. This is where the Buzz Box comes in, as it emits a buzzing sound similar to that of disturbed bees, which elephants have learned to avoid.
ELRECO is currently testing the devices in Liberia with the help of Save the Elephant, and the BuzzBox has been developed by Wild Survivors, a UK-based non-profit organization. Francesca Mahoney, founder and director of Wild Survivors, said that deadly encounters between humans and elephants "feeds into the issue of local people being recruited into poaching gangs."
Dr Lucy King, head of the human-elephant coexistence program at Save the Elephants, has been studying elephants' fear of bees for almost two decades and has previously created specialized wire fences with beehives that repel elephants from farms.
Dr King said that finding a natural threat to scare elephants without terrifying or hurting them is really useful for management, and the BuzzBox offers a holistic solution. The current model, which costs around $100, was first developed nearly six years ago by Wild Survivors' chairperson, Martyn Griffiths, and is simple enough for local school children to build.
The BuzzBox project offers a non-violent solution to human-elephant conflicts, which can help reduce the number of elephants killed in retaliation for crop damage or attacks on humans.