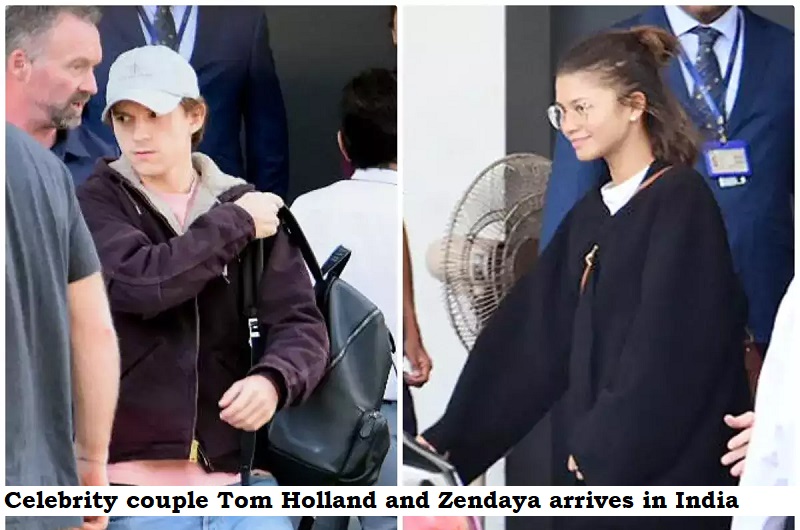 Tom Holland and Zendaya, the celebrity couple also known as 'Tomdaya' by fans, have arrived in India. They were seen leaving a private airport in Mumbai on Friday, but the reason for their visit is not yet known. Fans will have to wait for more information about their India trip.
For their airport looks, Tom chose a pastel T-shirt, a black jacket, and blue denim pants, while Zendaya wore a white T-shirt, a long jacket, and denim pants. Holland accessorized his outfit with a gray cap and a black backpack, while Zendaya wore clear white glasses.
According to reports, the couple will be attending the launch of the Nita Mukesh Ambani Cultural Centre (NMACC) in Mumbai. The NMACC is a unique, multi-disciplinary art space designed to ignite artistic curiosity within the community.
Tom and Zendaya first met on the set of Spider-Man Homecoming in 2016. They confirmed their relationship in 2021, and their chemistry during the promotion of Spiderman No Way Home was much appreciated by fans.
During the promotion of their 2021 film, the couple expressed their love for India. Tom stated that India was at the top of his bucket list.