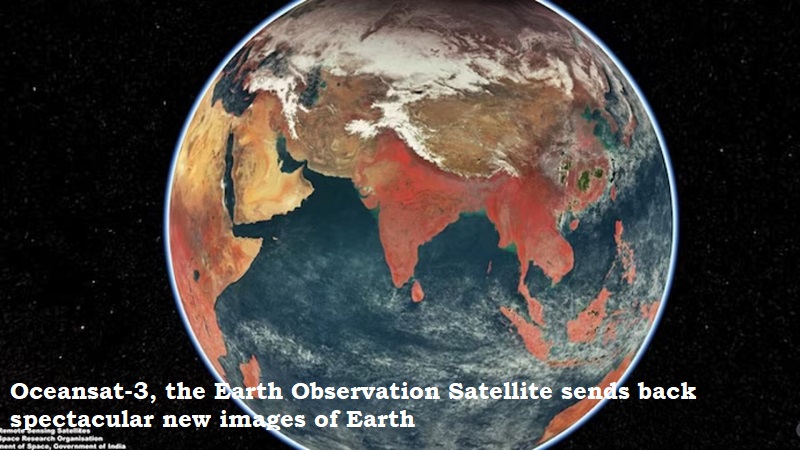 The Earth Observation Satellite (EOS-06), also known as Oceansat-3, has captured new, stunning images of Earth using its Ocean Colour Monitor (OCM), according to the Indian Space Research Organization (ISRO). The National Remote Sensing Center (NRSC) received data from the satellite, and then used it to create a mosaic of high-resolution images, comprising 2,939 images, taken between February 1 and February 15, 2023. This included clear views of every continent on the planet, with India shining brightly in some of the photographs.
The images were processed using 300 GB of data, and are part of ISRO's atmospheric and oceanographic study. OceanSat-3, a nanosatellite, was launched on November 26, 2022, and is equipped with several sensors, including the Ocean Color Monitor (OCM-3), Sea Surface Temperature Monitor (SSTM), Ku-Band Scatterometer (SCAT-3), and ARGOS, which allow it to observe the planet at various wavelengths.
The images have been shared widely on the internet, with users expressing amazement and pride in their countries. One commenter said, 'A few things just make you feel proud of your country,' while another described the images as 'The Blue Planet in Earthy Hues.'
In addition to the images taken by Oceansat-3, the American space agency NASA recently shared an old, breathtaking image of Earth at night, which provided a glimpse of the patterns of human settlements around the world.