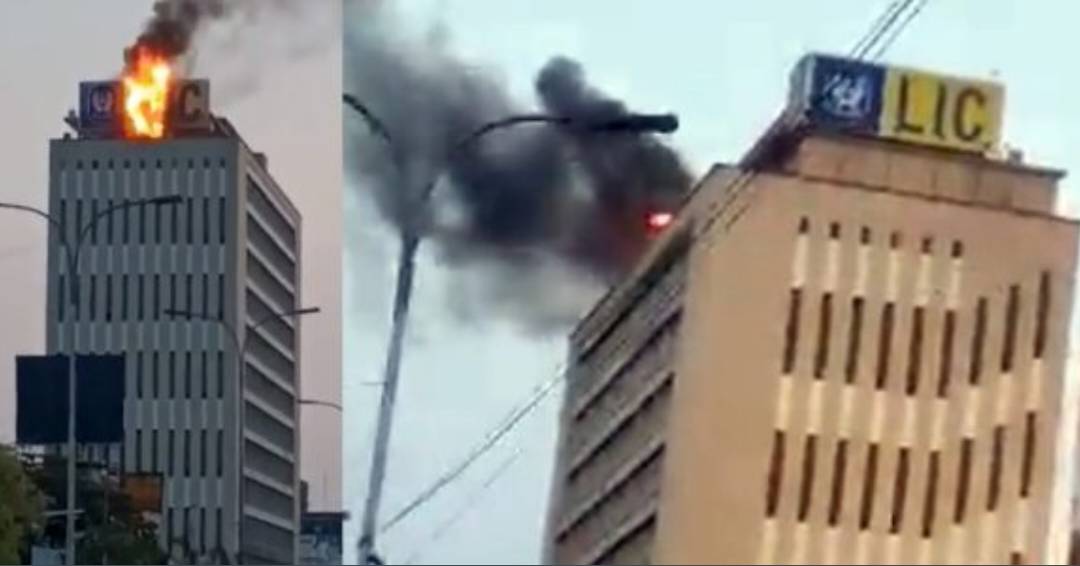 On Sunday evening, a fire erupted on the rooftop of Chennai's iconic LIC building, which was once the tallest building in India. The massive display board atop the 14-storeyed building on Anna Salai caught fire, causing concern among the residents of the city.
'At around 8 pm, we received a call about a fire on the rooftop of the LIC building. Four fire tenders were immediately dispatched to the spot,' said a fire department official.
Thankfully, the fire was brought under control within an hour, and there were no reports of any casualties or injuries. 'The fire was confined to the display board, and there was no damage to the structure of the building,' added the official.
The LIC building, constructed in 1959, is 177 feet high and is a popular landmark in Chennai. Its iconic design and towering height make it one of the most recognizable buildings in the city.