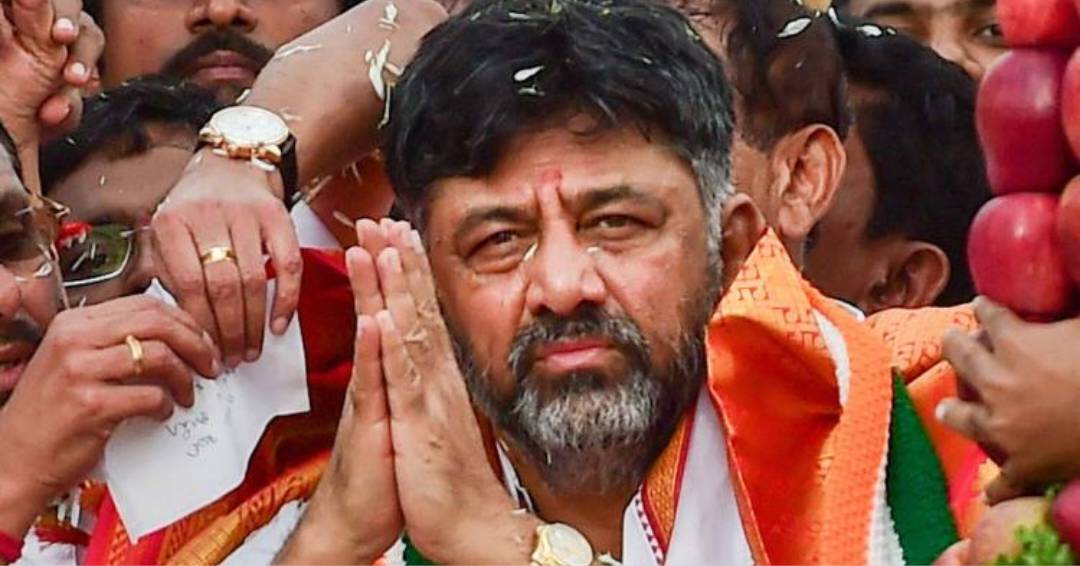 The Kanakapura constituency contest between sitting MLA and Karnataka Pradesh Congress Committee (KPCC) president DK Shivakumar and Bharatiya Janata Party (BJP) Minister R Ashoka is a key battle in the 2023 Karnataka Assembly elections. DK Shivakumar, a seven-time MLA, has been elected three times from Karnakapura since 2008, with a steadily increasing margin of victory in each election.
As of 11 am on May 13, according to the Election Commission of India (ECI), DK Shivakumar was leading in Kanakapura by a huge margin of 35,907 votes, with JD(S)'s B Nagaraju and R Ashoka trailing behind.
Kanakapura constituency in the Bangalore Rural district has been a stronghold for the Congress party, and is considered to be the bastion of the Shivakumar-Suresh brothers. However, the BJP is looking to challenge this dominance by fielding R Ashoka, a popular Vokkaliga leader who faces a tough fight in the constituency.
In the 2018 Karnataka Assembly elections, the BJP emerged as the single largest party, winning 104 seats, while the Congress won 78 seats and the JD(S) picked up 37 seats. The Congress and JD(S) formed the coalition government with HD Kumaraswamy as Chief Minister, but this government lasted only 13 months, until 17 MLAs belonging to the Congress and the JD(S) defected to the BJP in July 2019.
This time, the Congress campaign focused on the failings of the incumbent BJP, while the BJP sought to counter this by invoking the personality of Prime Minister Narendra Modi and the power of 'double engine' government. The JD(S), meanwhile, appealed for a rejection of both national parties.
A total of 2,613 candidates contested the elections, out of which 2,427 were male, 185 were female, and one was a transgender person. This time, Karnataka saw a record voter turnout of 72.67%.
As DK Shivakumar seeks to retain his seat in Kanakapura, the counting of votes continues, and the outcome of the election remains to be seen.