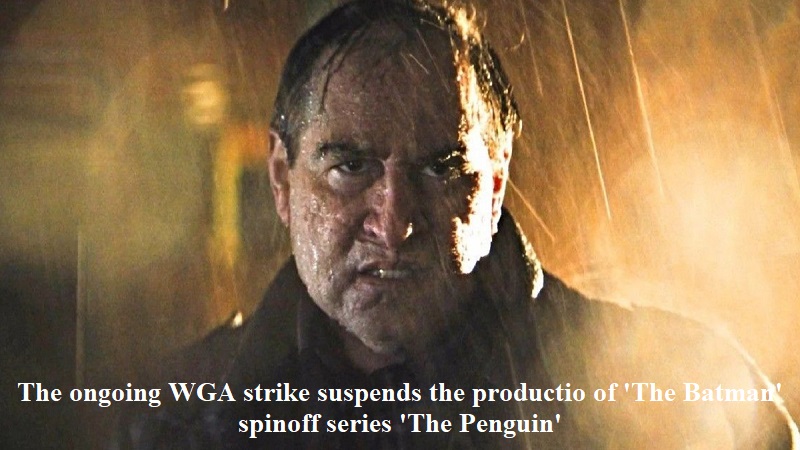 The ongoing strike led by the Writers Guild of America (WGA) has resulted in the suspension of another major production, The Penguin, a Batman spinoff series starring Colin Farrell reprising his role as the infamous Bat-villain. The WGA successfully convinced Warner Brothers Discovery's DC series, The Penguin, to halt production until a fair agreement is reached with the writers.
The production was scheduled to film in Westchester, New York, on Tuesday but faced a strong early presence of the WGA East, causing delays. Similar to other recent productions like Stranger Things on Netflix, the Teamsters and local guilds have chosen not to cross the picket line in solidarity.
Furthermore, the WGA strike has also affected the production of several TV shows, including The Last of Us (season 2), Severance (season 2), and Stranger Things (season 5), as well as movies such as MCU's Blade.
The writers' strike in 2023 is a response to the content boom brought about by the rise of streaming services. With the emergence of platforms like Netflix and Amazon Prime Video, the industry has become highly competitive, leading to a surge in the number of series and films being produced. While this has created more job opportunities for writers, they claim to be receiving lower compensation under increasingly challenging conditions.
The WGA is seeking improved upfront payment for writers, as many traditional revenue streams such as syndication and international licensing have diminished due to the dominance of streaming platforms.
As for The Penguin TV series, Colin Farrell initially portrayed the character in Matt Reeves' film The Batman. Covered in extensive makeup and prosthetics, Farrell's transformation received critical acclaim. Now, Farrell is set to headline his own spinoff series.
He described the series as "tasty" and "unusual" in an interview with Collider, expressing his excitement about shooting in New York. The series, if approved, is expected to be around six to eight hours long, and Farrell is eager to explore the unique iteration of the Penguin envisioned by Matt Reeves.