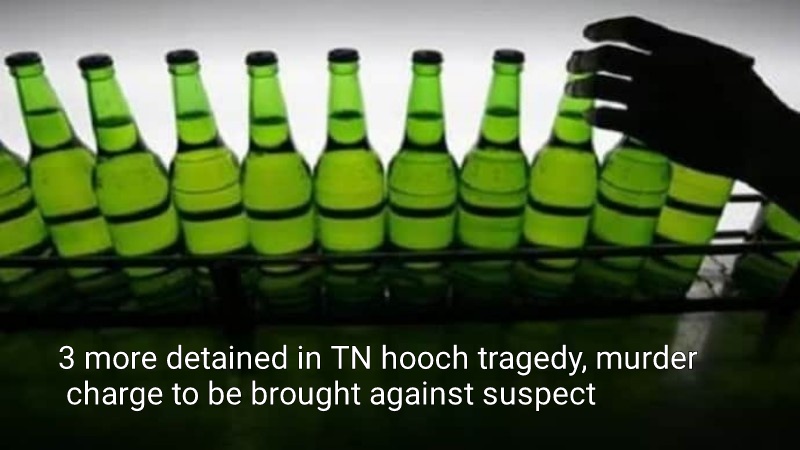 The owner of a private chemical company that deals in methanol was one of three people detained by the Tamil Nadu police on Wednesday in Puducherry and Chennai in connection with the hooch tragedy, which claimed the lives of 21 people in the state. The police added that they were invoking the charge of murder against all 13 suspects.
Thirteen of the 21 persons who died earlier this week after ingesting fake alcohol in Tamil Nadu's Villupuram and Chengalpattu districts, which borders Puducherry, were from Ekkiyarkuppam near Marakkanam.
According to police, local vendors in Marakkanam in Villupuram district and Chithamur in Chengalpattu district were given access to the chemical obtained from the person in Chennai. The police added that the force quickly swung into action to seize a large amount of methanol, which helped prevent further loss of life.
According to a press release from the police headquarters in Chennai, district police chiefs and municipal commissioners of police have been requested to check the methanol supplies in 11 manufacturing facilities and 71 other industries that use the chemical as a follow-up action.
The state police had claimed on Tuesday that methanol, an organic substance, was obtained from Puducherry by multiple people and used to create the fake alcohol. This clear liquid is flammable, colourless, light, and used in industry. Methanol smells like alcohol.