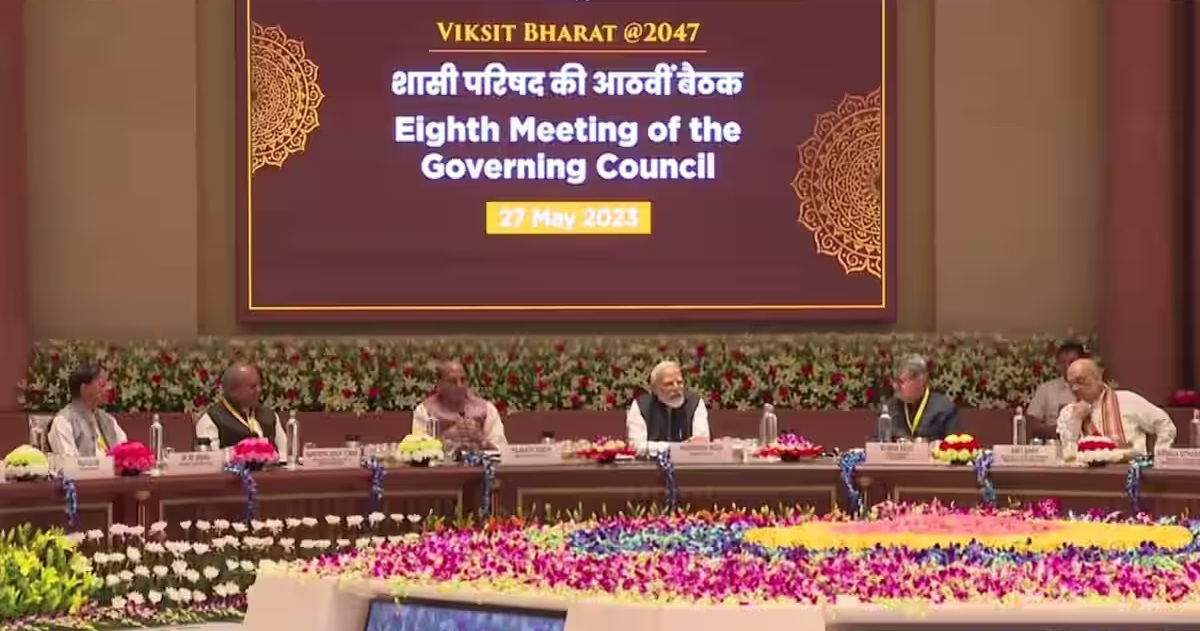 New Delhi: The NITI Aayog's eighth Governing Council meeting began on Saturday in the absence of chief ministers from eight states including Kerala.
West Bengal, Punjab and Delhi chief ministers Mamata Banerjee, Bhagwant Mann and Arvind Kejriwal respectively are among the CMs boycotting the meeting. Telangana's K Chandrashekar Rao, Bihar' Nitish Kumar, Odisha Chief Minister Naveen Patnaik, Rajasthan's Chief Minister Ashok Gehlot and Kerala's CM Pinarayi Vijayan also stayed away from the meet.
The meet will deliberate on several issues including, health, skill development, women empowerment and infrastructure development, with an aim to make India a developed nation by 2047. Prime Minister Narendra Modi is chairing the meeting. The Council, the apex body of NITI Aayog, includes all chief ministers, lieutenant governors of Union Territories and several Union ministers. The prime minister is the Chairman of NITI Aayog.
Union ministers Amit Shah, Niramala Sitharaman, Piyush Goyal and chief ministers of Uttar Pradesh, Assam, Jharkhand, and Madhya Pradesh are attending the meeting, among others. Generally, the full council meeting happens every year and last year, it was held under the chairmanship of Modi on August 7. The council meeting was not convened in 2020 due to the coronavirus pandemic. The first meeting of the council took place on February 8, 2015.