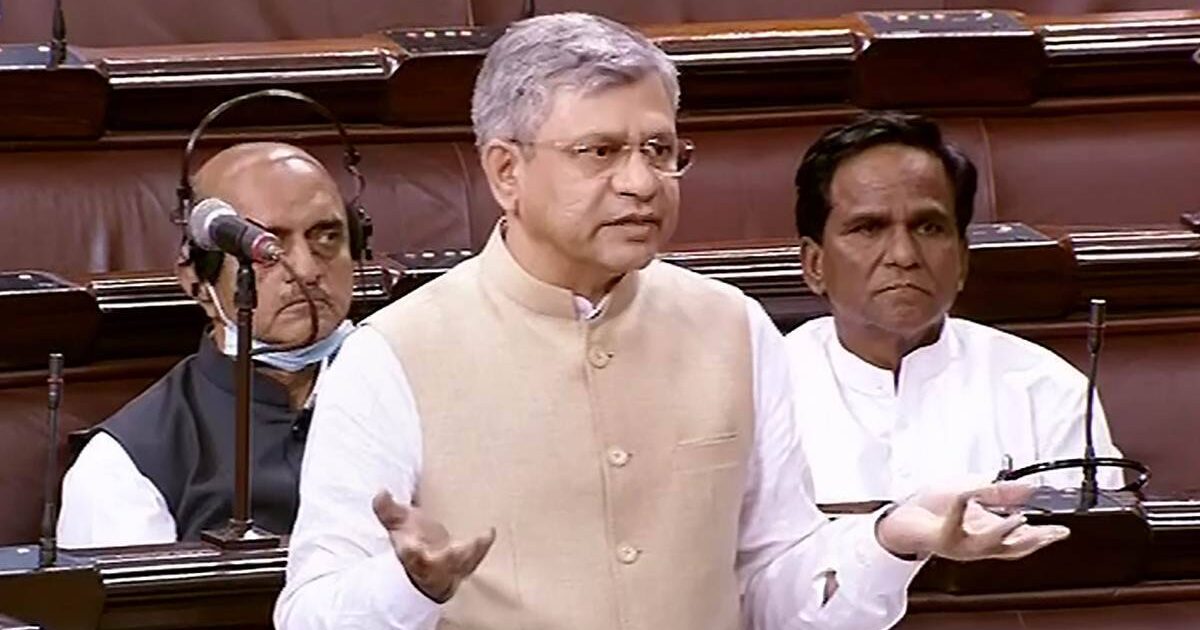 New Delhi: Enabling policies and grassroot initiatives of Modi-led government have led to social and economic transformation of the country since 2014, and the nation is all set to become the fourth largest economy in world within two years, Union minister Ashwini Vaishnaw said on Saturday.
India is being seen as a bright spot globally and the world is placing its confidence in India, Vaishnaw said, urging people to continue posing their faith in the decisive leadership that will take the nation to new highs by 2047. After Prime Minister Narendra Modi-led government came to power in 2014, India moved up from tenth rank to the fifth, Vaishnaw said, adding within two years India will be fourth largest economy in world. 'Within six years, India will be the third largest economy in world', Vaishnaw said highlighting the speed of progress and economic growth under the government, which is driven by determination and can-do attitude.
Vaishnaw, Minister for Railways, IT and Communications, was speaking at a national conclave on nine years of the Modi government. Highlighting the government's various schemes and initiatives that have empowered people and transformed lives, Vaishnaw told the audience: 'Your future is being built in today's India. By 2047, you will live in developed country…when you take decisions, India will be among the top most economies'. ' Vaishnaw said that PM's leadership has brought a new thought process, vision and changed mindsets. Previously, the poor were seen only as a vote bank. Government schemes since 2014 have led to people's empowerment, brought transformative and qualitative changes and ensured grassroots delivery of services, he pointed out.
The minister made a presentation on the performance of the governments before 2014 with the government since and said while the previous governance efforts had become synonymous with scams, the current government works with the ethos of 'every penny for the benefit of the poor'. This, he said, has reflected in the way schemes and programmes have been designed and implemented keeping the poor and the weaker sections of society in mind. Criticising the opposition, the minister said that Congress rule before 2014 had turned the country that had been forging ahead into 'fragile five', and consistent efforts since 2014 has once again brought it into top global league.
From timely access to vaccines (during Covid), to ensuring safe drinking water, and from providing affordable housing under Pradhan Mantri Awas Yojana to strengthening rail, air and road infrastructure, the government initiatives have brought about a 'qualitative and real change' and led to inclusive growth, he said. Today 3.5 crore houses have been constructed in the country under PM Awas Yojana, 12 crore people have water connections, and 9.6 crore families have been provided gas cylinders. India today runs the world's largest healthcare insurance programme under Ayushman Bharat that has created provisions for free medicare up to Rs 5 lakh for the needy, the total coverage which is more than the population of the US and Russia combined.
The minister said that domestic infrastructure too has seen an unprecedented makeover since 2014, something that was largely missing earlier due to a lack of proper mindset and thought process. He cited the creation of 74 airports in nine years, a figure matching the number created till 2014. India has gone from having no waterways till 2014 to having 111 waterways, he said, adding that India's railway stations are being modernised and reflect world-class facilities just like the airports. Vaishnaw said digital revolution has democratised technology and brought in new opportunities for the poor, and mentioned the massive adoption of digital payments in the country.