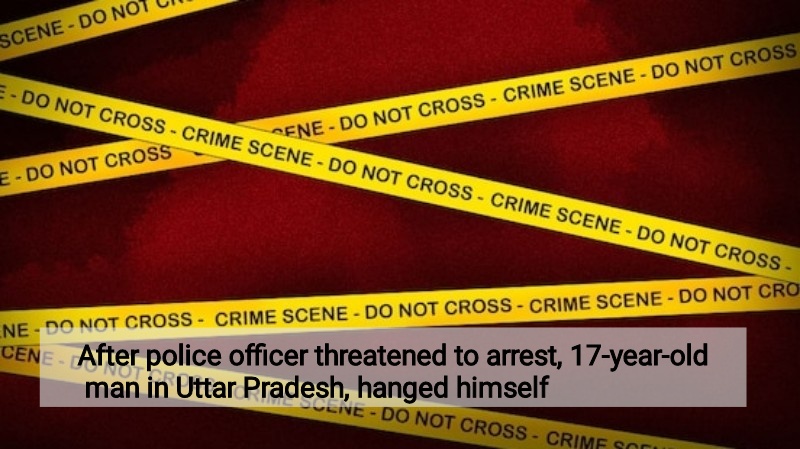 In Prayagraj, Uttar Pradesh, a 17-year-old boy committed suicide after a police officer threatened to arrest him. The dead, an ex-serviceman's son, hung himself with a noose.
The incident took place in Dhoomanganj's Saket Nagar when the child rammed his car into the gate of his neighbour, damaging the home.
After the crash, the neighbour is accused of assaulting him and threatening to have him arrested by calling the police. When the police showed up, they allegedly threatened to put the boy's mother in jail.
The mother and her older son were taken by the authorities to the police station. After then, the child went to his room and hanged himself out of fear of the police's threats.
The child hanged himself, according to Rajesh Maurya, the official in charge of the Dhoomanganj police station, although he is not aware of the accusations levelled against them.