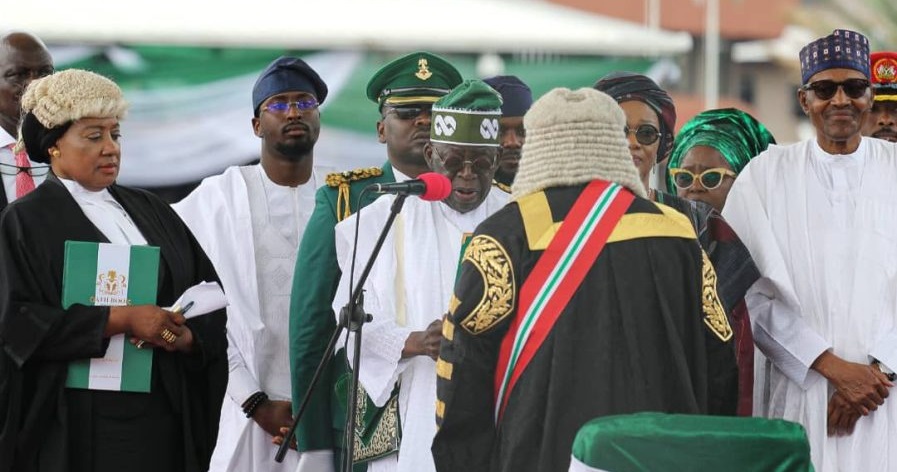 Abuja: Bola Ahmed Tinubu has been sworn in as the country's new President despite political unrest and a legal challenge to his election from the country's opposition, CNN reported. After being sworn into office, Tinubu has become the 16th president of Nigeria.
At the 5,000-seat Eagle Square location in the nation's capital Abuja, the ceremony was held under extremely strict security in front of foreign leaders and dignitaries like President Kagame of Rwanda and Cyril Ramaphosa of South Africa, according to CNN. Nigerians without invitations were instructed to avoid the ceremony and a national holiday was announced on the occasion. Union Defence Minister Rajnath Singh is also in Nigeria for a three-day visit.
'On 28 May 2023, Hon. Defence Minister of India, H.E. @rajnathsingh arrived at Abuja, Nigeria, as a Special Envoy of the Prime Minister of India to attend the Swearing-in Ceremony of the President-elect of Nigeria', the official Twitter handle of the High Commission of India in Abuja tweeted. This is the first-ever visit of an Indian Defence Minister to Nigeria.
The Defence Minister's visit to the West African nation is seen as an important landmark in building the strong bonds of friendship between the two countries. Considering the growing defence cooperation between India and Nigeria, senior officers of the Ministry of Defence and the top leadership of important Defence PSUs are accompanying Rajnath Singh. Nigeria is home to an estimated 50,000 members of the Indian community. The Defence Minister will also address the Indian diaspora at Abuja during the visit.