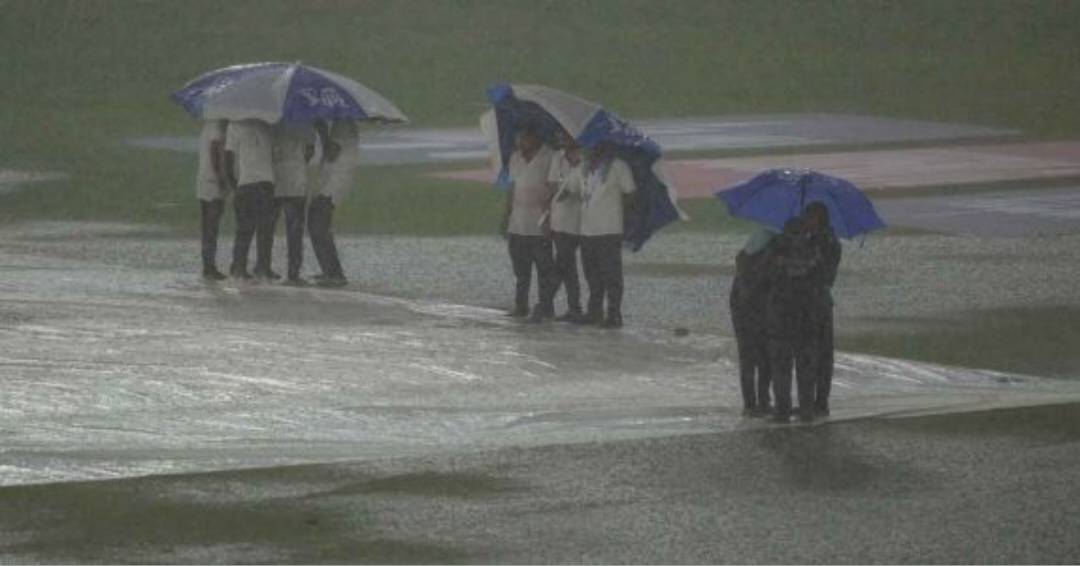 Relentless Rain Forces IPL 2023 Final to Be Moved to Monday's Reserve Day
The highly anticipated final of the Indian Premier League (IPL) 2023, featuring the Chennai Super Kings (CSK) and the Gujarat Titans (GT), faced a disappointing twist as unrelenting rain disrupted the match on Sunday. With the weather forecast offering little hope, the situation worsened for the enthusiastic fans who had gathered at the Narendra Modi Stadium. Rainfall began just half an hour before the scheduled toss time and persisted for over two hours, intermittently halting play. Despite a temporary break in the rain, heavy showers returned, compelling the ground staff to cover the field once more and keeping the players off the pitch. The covers and exposed areas of the outfield were severely affected, requiring significant time for the groundstaff to clear if the rain subsided. Fortunately, Monday's forecast indicates no rain, raising hopes for a full match.
However, if the reserve day is also plagued by inclement weather or gets washed out, the team that finished first in the league round will claim the title. The Gujarat Titans, defending champions, secured the top spot in the points table after the 70-match league round, emerging victorious in 10 out of 14 matches and amassing 20 points. The Chennai Super Kings finished second with 17 points, setting the stage for an exciting showdown if the weather permits.