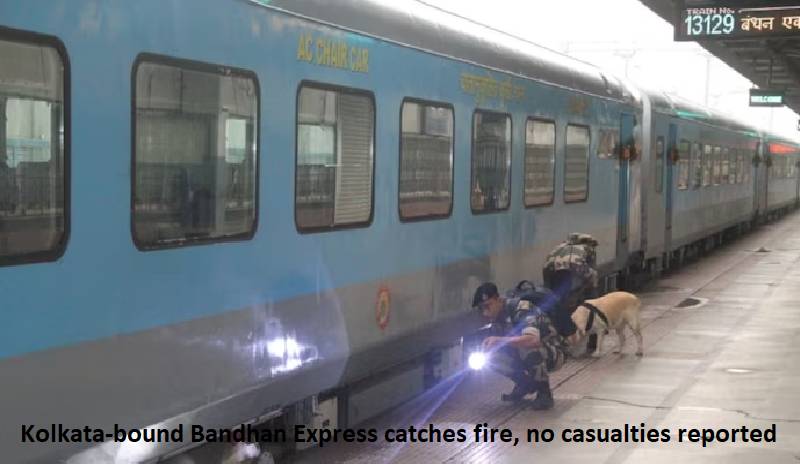 The rear portion of one of the compartments aboard the Kolkata-bound Bandhan Express caught fire on Sunday, sending passengers into a frenzy.
When a guard noticed the smoke and told the pilot, the train was promptly stopped and the blaze was quickly brought under control. There were no reported deaths or injuries in the incident.
The Habra station in the North 24 Parganas district of West Bengal is where the fire first emerged. The train started in Khulna, Bangladesh.
A railway official claimed that the passengers in the last compartment of the train were told to leave while the fire was put out.
The passengers worried when they were told to get off the train, but the officials assured them that the situation would be rectified quickly. Locals in the nearby were also drawn to the train, and they gathered in the area until the problem was rectified before dispersing.
'After the guard noticed the smoke, he informed the pilot and the train was halted. We vacated the compartment. Railway officials and engineers present there rushed to the spot and tried to bring the fire under control with the help of a fire extinguisher. It took about half an hour to get the train in good condition. It left for Kolkata thereafter,' the railway official said.
According to him, the fire initially appeared to have come from the wheel brakes. Once the train arrives at its destination, a team of professionals will investigate the problem, the railway official said.