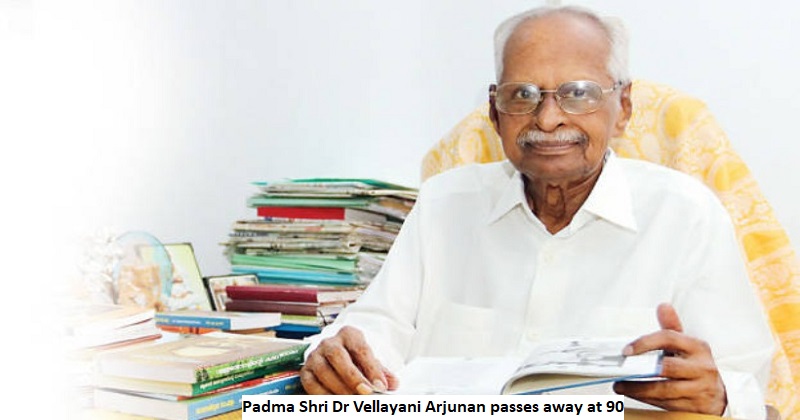 Vellayani Arjunan, an eminent scholar, linguist, academician, and writer, died at a hospital in Thiruvananthapuram after a brief illness, according to family sources. He was 90. Arjunan, a Padmashree awardee, had been a significant figure in Kerala's academic, cultural, and literary spheres for decades and the recipient of three D-Litt degrees.
Arjunan was the author of over 40 works in various genres such as poetry, short stories, children's fiction, essays, literary criticism, research articles, and so on. He also possessed postgraduate degrees in Malayalam, English, and Hindi, as well as PG diplomas in Telugu, Kannada, and Tamil. He began his distinguished career as a research assistant in the Kerala Lexicon Department before becoming a Malayalam faculty member at SN College in Kollam.
Years later, he became the chairman of the Department of Modern Indian Languages at Aligarh Muslim University. He was also the director of the state Institute of Encyclopaedic Publications, the state Institute of Languages, and the Mahatma Gandhi University's School of Communication and Information Science. In 2008, Arjunan was awarded the Padma Shri for his overall achievements in numerous sectors.