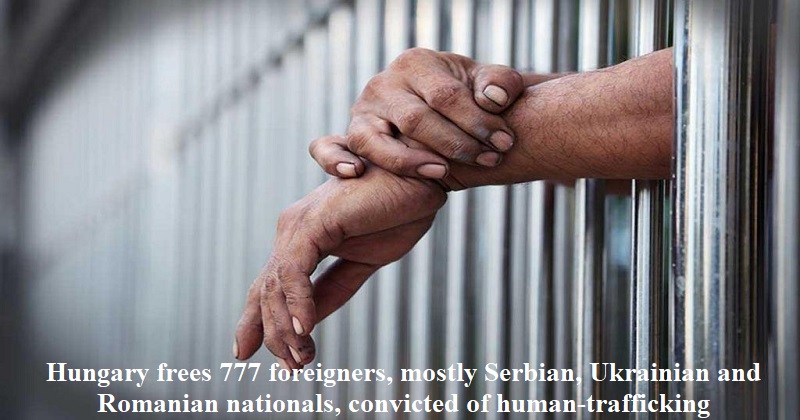 Hungary has recently released 777 foreigners, mainly Serbian, Ukrainian, and Romanian nationals, who were convicted of human trafficking, according to the directorate of prisons. This decision was made by Prime Minister Viktor Orban's government due to overcrowding in prisons. In April, a decree was issued stating that foreign nationals convicted of people smuggling could be released on the condition that they leave Hungary within 72 hours of their release.
Neighboring Austria, a major destination for migrants being smuggled into the heart of the European Union through Hungary from the Balkans, protested against this move. Austria considers the release of human traffickers to be a security threat.
The Hungarian prison directorate (BvOP) reported that there are currently 2,636 people in Hungarian prisons convicted of human trafficking, with 808 of them being foreign citizens eligible for release. The BvOP stated in an email response that imprisoning foreign nationals costs Hungarian prisons a significant amount of money each year.
The BvOP also emphasized that if the released individuals fail to leave Hungary within 72 hours and are apprehended by the police, they will have to serve their full prison sentences.
Despite increased border patrols and the construction of a steel fence by Hungary after the European Union's migration crisis in 2015, many migrants still find the Hungarian route appealing. Once in Hungary, migrants can move freely across the generally open borders within the Schengen zone to reach wealthier Western EU countries such as Austria or Germany.