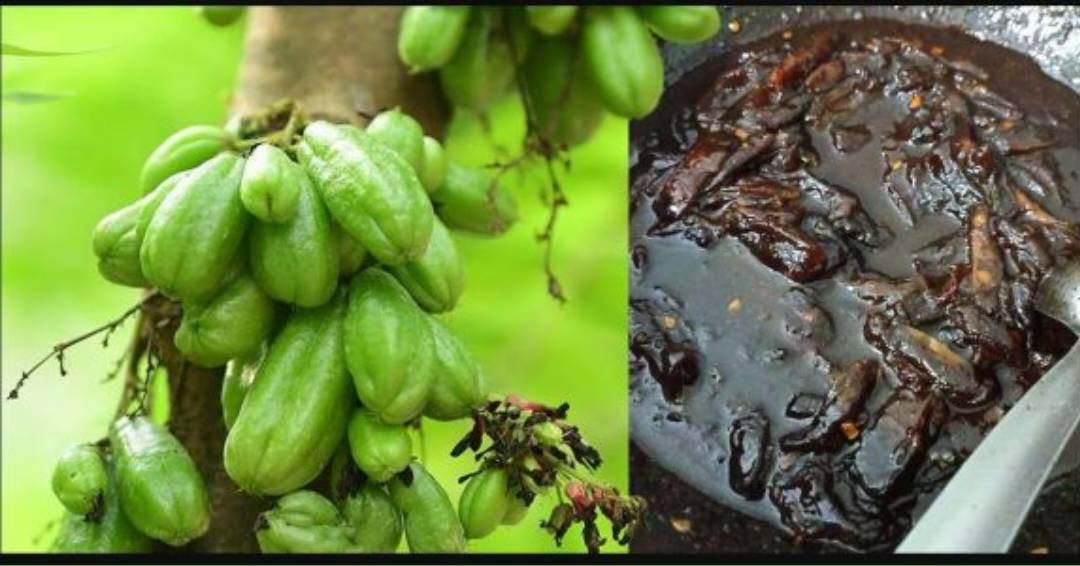 Indulge your taste buds in the delightful blend of tangy and sweet flavors with our Sweet and Sour Bilimbi Pickle recipe. Made with fresh bilimbi, a tropical fruit also known as "cucumber tree" or "tree sorrel," this pickle is the perfect accompaniment to elevate any meal. The combination of tangy bilimbi, aromatic spices, and a hint of sweetness creates a pickle that is both refreshing and irresistible. Follow our easy recipe to create your own batch of this delectable condiment that will add a burst of flavor to your favorite dishes. Get ready to savor the unique taste of this homemade Sweet and Sour Bilimbi Pickle that will leave you craving for more.
Ingredients:
– 1 pound bilimbi (also known as "cucumber tree" or "tree sorrel")
– 1 cup white vinegar
– 1 cup water
– 1 1/2 cups granulated sugar
– 1 tablespoon mustard seeds
– 1 tablespoon turmeric powder
– 1 tablespoon red chili flakes
– 1 teaspoon salt
– 1 cinnamon stick
– 4-5 cloves
Instructions:
1. Wash the bilimbi thoroughly and pat them dry. Cut off the stem end and slice the bilimbi into thin rounds. Remove any seeds if desired.
2. In a large saucepan, combine the vinegar, water, sugar, mustard seeds, turmeric powder, red chili flakes, salt, cinnamon stick, and cloves. Bring the mixture to a boil over medium heat, stirring occasionally to dissolve the sugar.
3. Once the sugar has dissolved, add the sliced bilimbi to the saucepan. Reduce the heat to low and let the pickle simmer for about 10-15 minutes, or until the bilimbi slices are slightly tender.
4. Remove the saucepan from the heat and allow the pickle to cool completely.
5. Once cooled, transfer the pickle to clean, sterilized glass jars. Make sure the jars are completely dry before adding the pickle.
6. Seal the jars tightly and store them in a cool, dark place for at least a week before using. This will allow the flavors to develop and the pickle to mature.
7. After a week, your Sweet and Sour Bilimbi Pickle is ready to be enjoyed! Serve it as a condiment with rice, curries, sandwiches, or any dish of your choice.
Note: The pickle can be stored for several months in the refrigerator. Make sure to use clean utensils when scooping out the pickle to avoid contamination.
Enjoy your homemade Sweet and Sour Bilimbi Pickle!