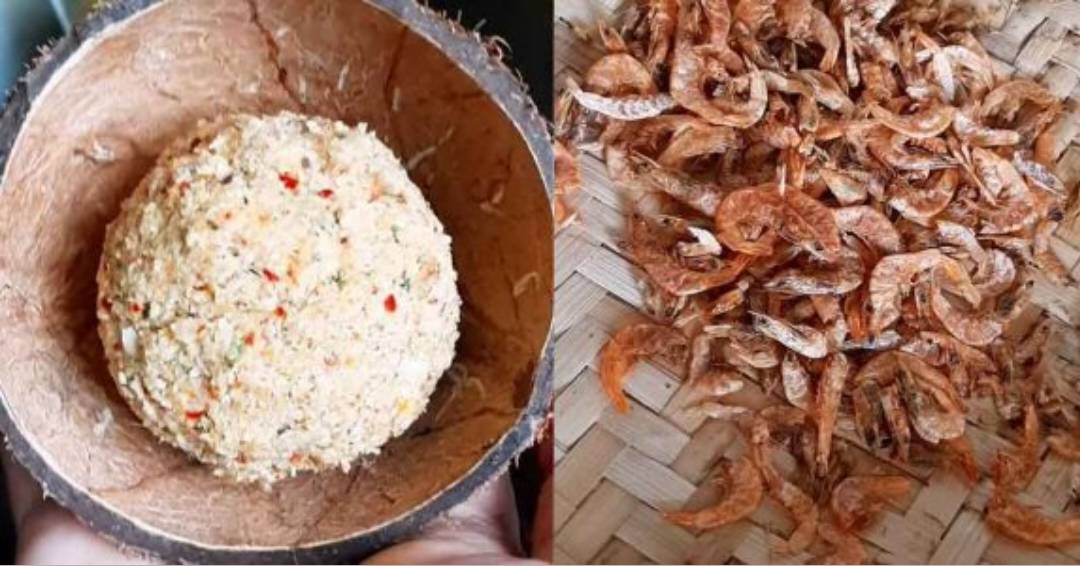 Get ready to tantalize your taste buds with a delightful and aromatic dish – Easy Dried Prawns Chutney! This recipe combines the rich flavors of dried prawns, spices, and herbs to create a savory and tangy chutney that will complement a variety of dishes. Whether you're hosting a gathering or simply craving a quick and tasty side, this chutney is sure to impress. Let's dive into the recipe and discover how to create this irresistible chutney.
Ingredients:
– 1 cup dried prawns
– 1 medium-sized onion, finely chopped
– 2-3 garlic cloves, minced
– 1 tablespoon ginger, grated
– 2-3 green chilies, chopped
– 1 tablespoon oil
– 1 teaspoon mustard seeds
– 1 teaspoon cumin seeds
– 1/2 teaspoon turmeric powder
– 1 teaspoon red chili powder (adjust to taste)
– 1 teaspoon coriander powder
– Salt to taste
– 1 tablespoon tamarind pulp
– Fresh coriander leaves, chopped (for garnish)
Instructions:
1. Begin by washing the dried prawns thoroughly in water. Soak them in warm water for about 15-20 minutes to soften. Drain and set them aside.
2. Heat oil in a pan or skillet over medium heat. Add mustard seeds and cumin seeds and let them splutter.
3. Add the finely chopped onions to the pan and sauté until they turn translucent.
4. Now, add minced garlic, grated ginger, and chopped green chilies to the pan. Sauté for a couple of minutes until the raw aroma disappears.
5. Add the drained dried prawns to the pan and mix well. Cook for 5-6 minutes until the prawns are cooked through and lightly browned.
6. Reduce the heat to low and add turmeric powder, red chili powder, coriander powder, and salt. Stir well to coat the prawns evenly with the spices. Cook for another 2-3 minutes.
7. Turn off the heat and let the mixture cool down for a few minutes. Transfer the mixture to a blender or food processor.
8. Add tamarind pulp to the blender and blend until you achieve a coarse paste consistency. You can adjust the consistency by adding a little water if needed.
9. Once blended, transfer the chutney to a serving bowl. Garnish with freshly chopped coriander leaves.
10. Your Easy Dried Prawns Chutney is now ready to be enjoyed! Serve it as a side dish with steamed rice, dosa, idli, or use it as a spread for sandwiches and wraps.
Note: This chutney can be stored in an airtight container in the refrigerator for up to a week.
Indulge in the flavors of this Easy Dried Prawns Chutney and experience the burst of delightful tastes that will leave you craving for more!