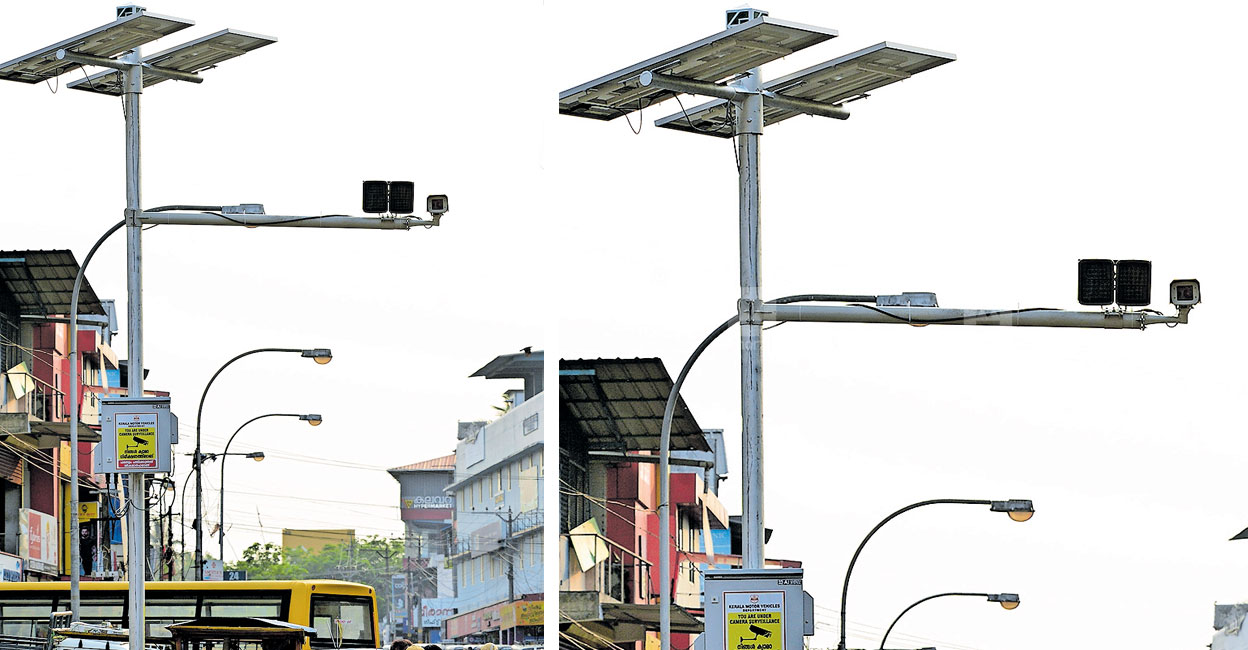 Thiruvananthapuram: Violations detected by all 726 AI-enabled surveillance cameras installed across the state will invite fines from Monday (June 5) onwards. The fines will be levied as the period of issuing awareness notice has come to a close.
Reportedly, the control rooms of the Motor Vehicles Department (MVD) are ready for AI-assisted surveillance. Also, the transport department has decided not to slap fine if a child travels along with two adults on a two-wheeler. Meanwhile, the terms and conditions with Keltron regarding the operation of the cameras are yet to be finalised.
Keltron has the responsibility of camera maintenance and replacement of defective ones in a time-bound manner. However, the MVD will provide assistance in granting compensation for the cameras that get damaged in accidents. Earlier, Transport Minister Antony Raju had hinted that the government may slap fines on vehicle owners who damage camera posts by reckless driving.