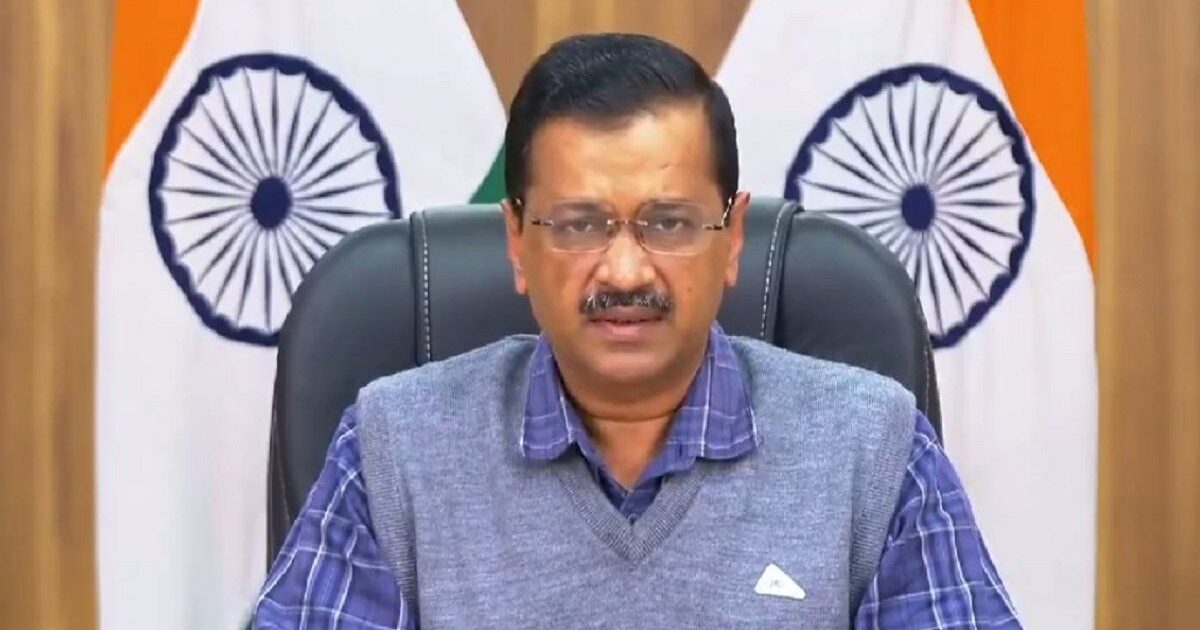 New Delhi: The Delhi government has said since it has received several complaints against him, it will initiate disciplinary proceedings against IAS officer YVVJ Rajasekhar, who is probing vigilance matters related to excise policy and renovation of Chief Minister Arvind Kejriwal's bungalow.
Services Minister Saurabh Bharadwaj has submitted a formal request to the CM, appealing for immediate transfer of YVVJ Rajasekhar, according to an official statement. There was no immediate reaction from the officer on the development. YVVJ Rajasekhar is currently posted as Special Secretary, Vigilance, in the Delhi government. According to the services minister, swift action needs to be taken against him to protect official records and ensure the safety of employees.
In a detailed dossier submitted to the CM, the minister noted that the officer has a long history of being on radar of CBI, Central Vigilance Commission, CBI, and the vigilance department for several incidents of corruption, and is in habit of keeping unauthorised possession of sensitive vigilance files for 'ulterior motives'. 'The minister expressed grave concerns regarding the negative impact of Rajasekhar's presence in the Vigilance Department, highlighting the urgent need for his transfer or removal. He has denounced Rajasekhar for his continuous dissemination of false, frivolous, and concocted misinformation for personal gain', the government statement said.
The minister called for disciplinary proceedings to be initiated against YVVJ Rajasekhar alleging that he violated AIS (Conduct) Rules 1968. He recommended that all complaints received against him for allegedly indulging in corrupt practices and misconduct must be referred to an investigative agency. Charges against YVVJ Rajasekhar include blatant insubordination, undisciplined behaviour, falsification of material facts, and other serious transgressions, the statement added.
As per the note submitted by the Services Minister to the CM on May 13, all work assigned to YVVJ Rajasekhar was withdrawn with immediate effect in lieu of a complaint that alleged that he was running an extortion racket and demanding protection money. In another note the same day, the Services Minister further said that all assistant directors of the Vigilance department should present their files directly to the Secretary (Vigilance) and not YVVJ Rajasekhar. The secretary, vigilance, was further directed to take custody of all files being held by YVVJ Rajasekhar under the apprehension of fear of tampering or destruction by him.
'At no stage, as is amply clear from the above referenced orders, were any instructions issued to Secretary (Vig.) to put up files to the office of the Minister. Despite these written orders, Shri YVVJ Rajasekhar has deliberately, willfully and illegally held hostage umpteen files pertaining to Vigilance Department, seemingly due to ulterior motives. 'Furthermore, rather than complying with instructions of his superiors and submitting himself to fair investigation, he resorted to concocting false and frivolous stories and sharing them widely in the media to undermine the credibility of the functioning of Minister In-charge and Secretary(Vig) of GNCTD', the note reads.
The note said YVVJ Rajasekhar is guilty of 'blatant violation' of AIS Rules which prescribe the general as well as specific behaviours for the conduct of officers to ensure integrity and devotion of duty. 'Here, it would be prudent to place on record that just in the last week, a serious allegation has been received against Rajasekhar who has been alleged to be the mastermind behind a 'Cash for Compassionate Jobs scam' totalling to Rs 15 crore in the Services Department', the note states.
The complaint claims that YVVJ Rajasekhar has been running an organised racket, demanding Rs 5 lakh for each genuine placement on compassionate grounds, running the sum up to Rs 15 crore for 300 such candidates, the complainant being one of them. The minister in the note also wondered whether YVVJ Rajasekhar misused his official position to extract crores of rupees from the dependents of employees of the Delhi government who died in service. The BJP termed the call for action against YVVJ Rajasekhar a ruse to remove him since being in the Vigilance department, he is in part responsible for probes against excise policy and inordinate amount allegedly spent by Kejriwal on his official bungalow. Delhi President Virendra Sachdeva alleged Arvind Kejriwal wants to appoint a pliable officer in YVVJ Rajasekhar's place to influence these probes.