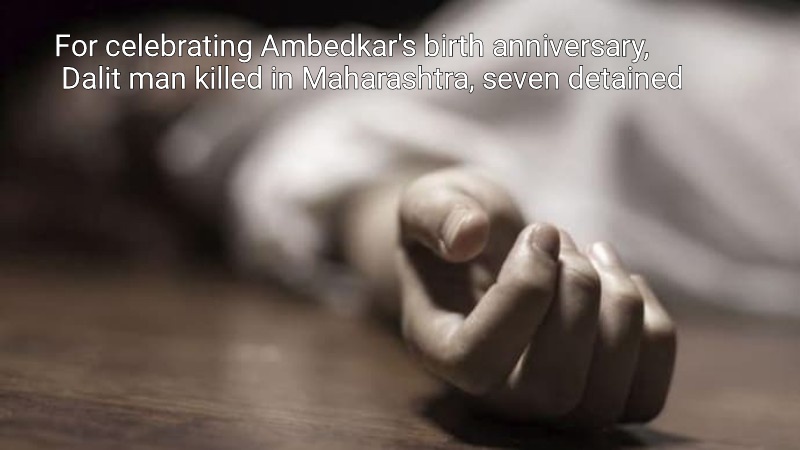 In connection with the murder of a 24-year-old Dalit man who was celebrating Dr. BR Ambedkar's birth day, the Maharashtra Police detained seven persons on Saturday. Two days ago, the incident took place in the village of Bondhar Haveli in the Nanded district of Maharashtra.
Akshay Bhalerao was named as the dead, according to news agency PTI. According to a police official, Bhalerao was passing by on Thursday night as the accused were attending a so-called upper caste man's wedding and some of them were carrying swords.
One of the accused stated, 'These people should be killed for celebrating Bhim Jayanti (Ambedkar's birth anniversary, which falls on April 14) in the village,' after spotting Bhalerao and his brother Akash, according to the official.
After a contentious conversation, Akshay Bhalerao was allegedly battered and fatally stabbed, according to the official. Also assaulted was his brother.
While being transported to a local hospital, Akshay Bhalerao was already pronounced dead.
Seven accused were detained after a FIR was filed under the Scheduled Castes and Scheduled Tribes (Prevention of Atrocities) Act and the Indian Penal Code for assault, rioting, murder, and attempted murder.