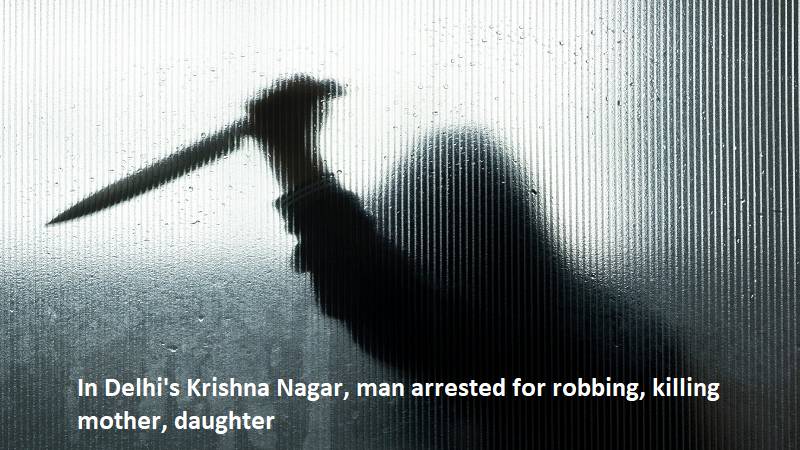 Two men were arrested by Delhi Police on Saturday for the murders of an elderly mother and her daughter inside of their flat in Krishna Nagar, east Delhi. According to authorities, the accused, who also included a computer teacher and a musician, planned a double murder as part of 'Operation Malamaal.'
On May 31, Rajrani (76) and her daughter Ginny Karar (39), who lived with them in Krishna Nagar, were found dead in their flat. Rajrani was a tabla player and a former employee of All India Radio, while Ginny, her hearing- and speech-impaired daughter, had a master's degree in fine arts.
Police claim that Rajrani found one of the the accused, computer teacher Kishan Singh, while looking online for numerous teachers for her daughter Ginny. Kishan learned about the family's sound financial situation while tutoring Ginny and made the assumption that there might be a large amount of money at home.
Then, Kishan called his Assam friend and fellow music composer Ankit Kumar (30), seducing him with promises of financial gain and included him in the murder scheme. Ankit, who describes himself as a music composer for Bhojpuri films, has also contributed vocals to a forthcoming web series.
Both of them planned the double murder for several days before carrying it out. Along with an Apple laptop, pricey watches, cash, and other valuables, they departed the scene with the stolen goods. Locals called the police after smelling something bad coming from the flat. According to the results of the police investigation, both people were killed by hanging.
With the help of CCTV evidence, police were able to track Kishan Singh to his home in Laxmi Nagar. Both of the the accused were then taken into custody. 'Operation Malamaal' was the WhatsApp group the two had set up to discuss the double murder. Additionally, police have seized the accused's cash and recovered the stolen goods.