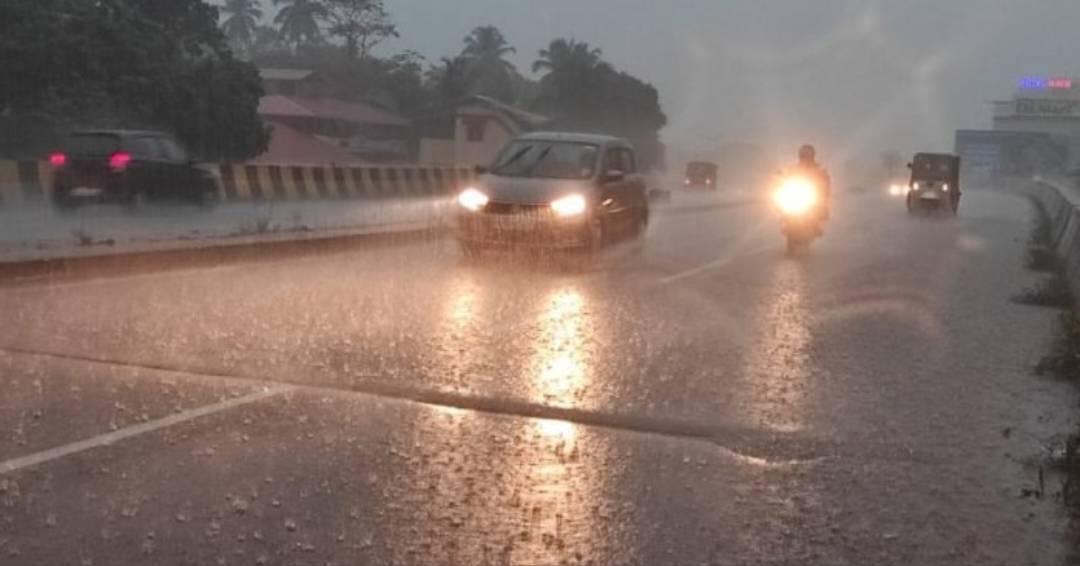 As Kerala prepares for the arrival of the southwest monsoon, authorities are taking necessary precautions to mitigate the potential impact of heavy rainfall and ensure the safety of residents. With the India Meteorological Department (IMD) issuing alerts and forecasts, the state government and disaster management agencies are on high alert.
In response to the IMD's prediction of the southwest monsoon's arrival on Sunday, the Kerala State Disaster Management Authority (KSDMA) has activated its emergency response teams. They are closely monitoring the situation and coordinating with local authorities to implement necessary measures to minimize the impact of the monsoon.
The IMD's alert also highlighted the development of a cyclonic circulation over the southeastern parts of the Arabian Sea, which is expected to intensify into a low-pressure area within the next 24 hours. This development adds an additional level of concern as it could potentially lead to more intense rainfall and associated hazards.
With the monsoon's onset, the state is gearing up for potential challenges such as flooding, landslides, and disruption of essential services. The KSDMA has identified vulnerable areas and deployed rescue teams equipped with boats and other necessary resources. They are also ensuring that relief camps are set up in strategic locations to provide shelter and support to those affected.
In light of the forecasted heavy downpour, authorities have issued advisories urging residents to stay vigilant and follow safety guidelines. People have been advised to avoid venturing into flooded areas, to not cross swollen rivers or streams, and to stay away from electrical poles and wires to prevent any mishaps.
Farmers in the state are hopeful that the monsoon will bring much-needed relief to their fields and help alleviate the water scarcity issues faced during the summer months. However, excessive rainfall can also pose challenges for agricultural activities, and farmers are being advised to take necessary precautions to protect their crops.
While the monsoon is eagerly awaited by many, its arrival also calls for increased preparedness and caution. The state government, along with various departments and agencies, is working tirelessly to ensure the safety and well-being of the people of Kerala. Continuous monitoring of weather conditions, timely alerts, and effective coordination between authorities and citizens will be crucial in managing any potential risks associated with the southwest monsoon.