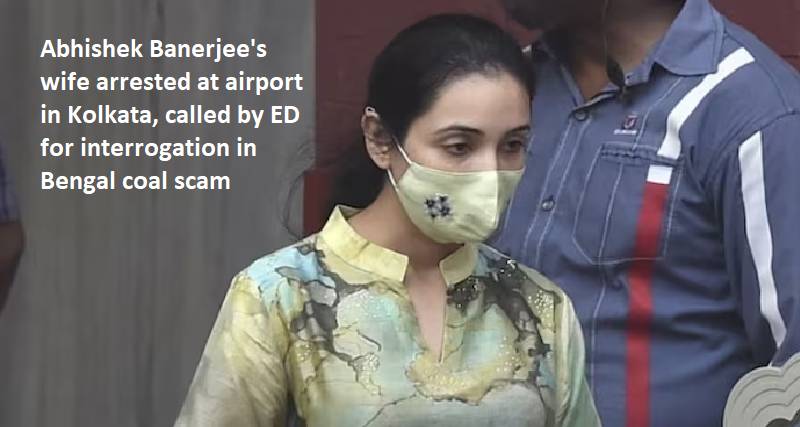 Rujira Narula Banerjee, the wife of Trinamool Congress national general secretary and party Lok Sabha member Abhishek Banerjee, was once more barred from boarding a flight to Dubai at Kolkata's Netaji Subhash Chandra Bose International Airport. She was held in custody at the airport due to the Bengal coal smuggling scam.
The Enforcement Directorate (ED) has also summoned Rujira Banerjee, and two days later, she was called in for questioning. She came at the airport today in order to catch a flight to Dubai, but the immigration office stopped her and prevented her from boarding.
Sources in the ED claim that Rujira was stopped because she was the subject of an active look-out circular. The central agencies had already questioned Rujira Banerjee in relation to an investigation into a multi-crore coal scam. The probe is connected to a FIR that the CBI filed in 2020 over a coal scam.
It is reported that illegal coal mining took place at leasehold mines owned by Eastern Coalfields in the West Bengali towns of Kunustoria and Kajora. 1,300 crore in financial transactions may have occurred, the most of which, according to the CBI, went to a number of influential people.
The investigation turned up evidence that these influential people used hawala to deposit money into their international bank accounts.