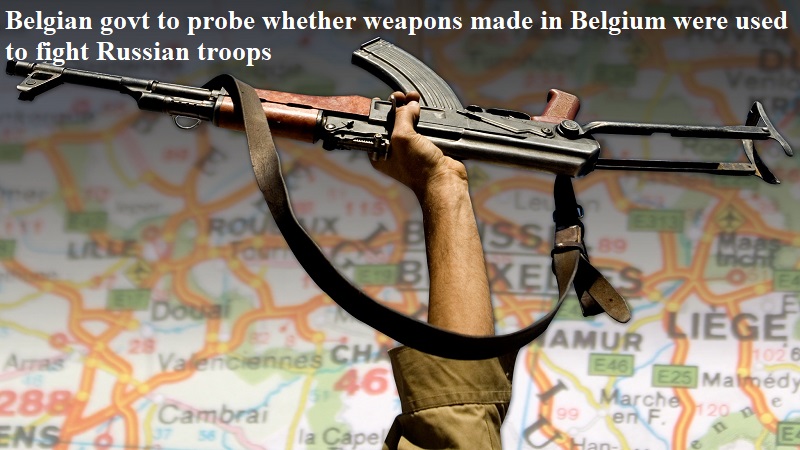 Belgian Prime Minister Alexander De Croo has stated that his government will inquire with war-torn Ukraine regarding reports that Belgian-made weapons were used by Kyiv in combat against Russian troops near Russia's western border. During an interview with Radio 1, Prime Minister De Croo mentioned that the Belgian Defence Ministry and intelligence agencies have initiated an investigation and requested information to establish the precise details of the situation.
De Croo emphasized that European weapons supplied to Ukraine are subject to the condition that they are used exclusively within Ukrainian territory for defensive purposes. He further asserted that strict controls are in place to ensure compliance with these conditions.
When questioned about the potential consequences if the reports were proven true, the prime minister refrained from making any premature statements. He stressed the need for a thorough analysis of the situation, emphasizing the government's commitment to treating the matter seriously.
The remarks made by De Croo follow a report by The Washington Post, which revealed that fighters opposing the Kremlin launched a cross-border attack into Russia's Belgorod region in May, using tactical vehicles initially provided to Ukraine by the United States and Poland, as well as rifles manufactured in Belgium and the Czech Republic. The fighters reportedly took three Mine-Resistant Ambush Protected vehicles from the United States and one from Poland into Russia.
In another development, Belgium recently announced a new aid package for Ukraine, valued at $108 million. The funds were sourced from taxes levied on interest accrued by frozen Russian assets. This assistance brings the total amount of military and humanitarian aid sent by Belgium to Ukraine since the invasion began to 300 million euros ($320 million). As stated in an official statement, half of the package consists of armored vehicles, weapons, and ammunition, while the other half is allocated for humanitarian aid.
Belgium is among the European Union countries that have imposed sanctions on Russia and frozen a significant amount of Russian assets. The Prime Minister's office disclosed that Russian Central Bank assets worth around $192 billion (180 billion euros) have been frozen in Belgium. Furthermore, the government has collected approximately 625 million euros ($668 million) in taxes from the interest earned on these frozen financial assets.