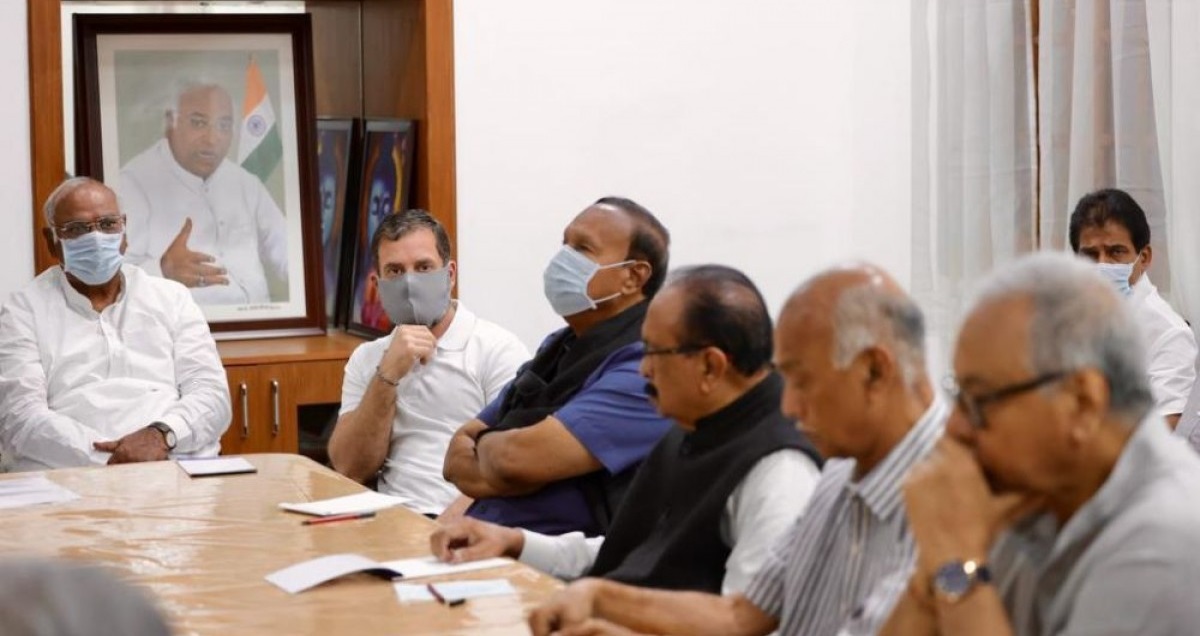 New Delhi: The major meeting planned by opposition, scheduled to be held in Patna on June 12, will now be held on June 23. The change in date came following a request by the Congress and its Tamil Nadu ally, NDTV reported, quoting sources.
The change is likely to have been made in view of the absence of Congress's Rahul Gandhi. Gandhi is currently on a six-day visit to the US and is expected to return on June 15. His mother Sonia Gandhi, too, is abroad for medical reasons and Priyanka Gandhi Vadra is accompanying her. The DMK too, wants the meeting deferred as it is clashing with a government function that Chief Minister MK Stalin has to attend.
The meeting in Patna is happening at the initiative of Bihar Chief Minister Nitish Kumar, who has volunteered to bring the opposition under one umbrella to take on the BJP in 2024. The date was decided after his meeting with Rahul Gandhi and Congress chief Mallikarjun Kharge last month. Kumar has so far brought on board leaders like Mamata Banerjee, Arvind Kejriwal and Samajwadi Party chief Akhilesh Yadav – who earlier made their aversion to the Congress clear.
The Centre's recent ordinance to bring Delhi bureaucrats under its control and Arvind Kejriwal's subsequent meetings with opposition leaders seeking help to block the bill in parliament, have acted as a further inducement for a united opposition. Most opposition parties have backed Kejrwial. Accusing the Centre of violating federal principles, the parties have also made it clear that the Congress should throw its weight behind them.