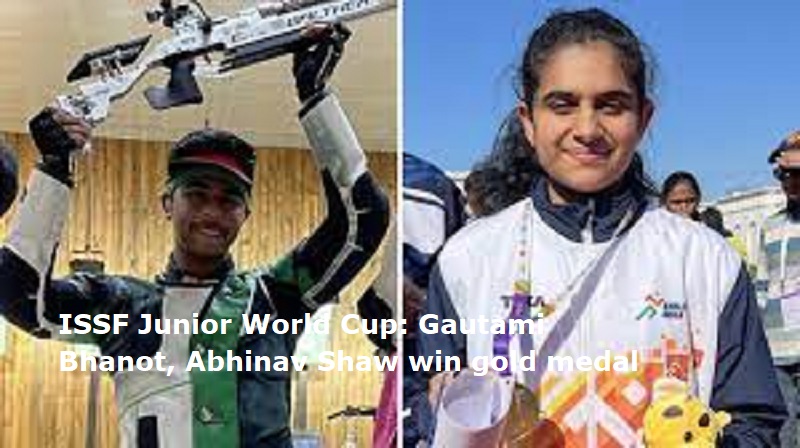 Suhl:  In shooting, India's Abhinav Shaw and Gautami Bhanot have won gold medal in the ISSF Junior World Cup in Suhl, Germany. The Indian shooters won gold in the 10 meter Air Rifle Mixed Team event. This is India's  second gold at the ISSF World Cup Junior. Indian team of Shaw and Bhanot registered a 17-7 win over Oceanne Mueller and Romain Aufrere  of France.
India now has two gold medals, one silver and one bronze from the World Cup.
Also Read: Former Pakistan Army chief heckled in France 
India won two more medals on the day, a silver and a bronze, coming in the 10m Air Pistol Mixed Team event through the pairing of Sainyam and Abhinav Chaudhary and Suruchi Inder Singh and Shubham Bisla, respectively. While Sainyam and Abhinav Chaudhary lost 12-16 to the Korean pair of Kim Juri and Kim Kanghyun in finals.  Singh and Bisla won their bronze medal match over Uzebkistan's Nigina Saidkulova and Mukhammad Kamalov.